People With Disabilities Help An IDF Recruit Deepen Her Love Of The Land
Before enlisting in the Israel Defense Forces, I put a lot of consideration into where I wanted to serve. I thought about how I would be able to make the most of my abilities and how I could best contribute. I understood that I would have to do something that I loved and felt connected to.
I love nature. I believe it is a therapeutic tool, an inseparable part of what we are and an inseparable part of the continuation of our existence here on the face of this earth. I see "walking our land" as the best way to feel connected to the place we live.
I came to the conclusion that this is the way that I wanted to contribute, influence and educate. This is how I decided to be a tour guide, one of the positions in the Education Corps that is offered by the IDF to new recruits in the army.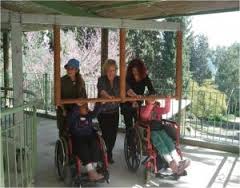 I came accidentally, however, to my service as a guide in LOTEM – Making Nature Accessible. On the day when the army screen new recruits who wanted to be tour guides, I heard about LOTEM, and that it would be part of a panel featuring different "green organizations." LOTEM guides tours and runs nature activities for people with special needs, with the intention of empowering these individuals.
I came to LOTEM not because I had prior experience with this population but out of love of mankind and the belief that regardless of one's limits in life, each person deserves to enjoy nature, to hike in the Land of Israel and to feel equal to every other individual.
During my army service I was privileged to also learn much about the Land of Israel, to become familiar with it by foot, to learn about nature, the people who walked here throughout history and the people who live here today. I shared this knowledge with LOTEM, and met many different groups of individuals – those with physical disabilities, some of whom use a walker or wheelchair; children and adults with developmental disabilities; children with behavioral and emotional problems, people with communication disorders such as autism and many other populations.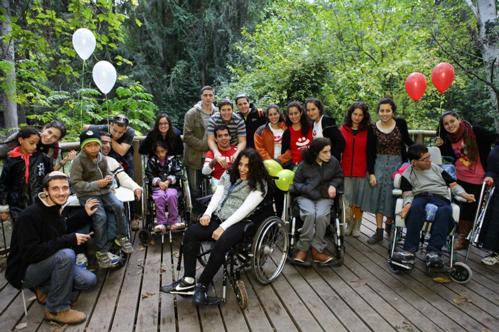 I met people who can go into nature but who require special attention and tailored instruction or a path that is appropriate to their needs, such as paths that are wheelchair accessible (which we unfortunately do not have enough of), paths that are comfortable for those who have difficulty walking and paths that challenge at-risk youth.
I was fortunate to bring children into nature who never had been on a hike before, and to join in their excitement of chirping birds and flowing water. They came to understand what nature is, and how it can be enjoyed with all the senses. We visited historical sites with adults who live in Israel but never had the opportunity to visit these places.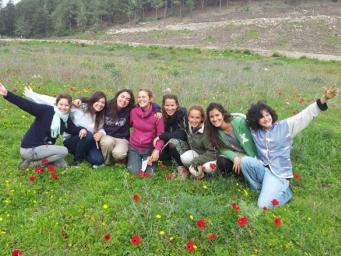 I had the privilege to be present in moments of difficulty during a challenging hike, which ultimately led to feelings of success and ability.

I had the privilege to receive much love that people with special needs know how to give.

I had the privilege to experience with them the joy that bursts forth on a hike when vast spaces are opened before them, when the wind blows on their faces, when the voices of animals are heard and their feelings and capabilities are strengthened.

via The Jewish Week

---
Recommended for you:
---
SHOW YOUR ISRAELLOVE AND CONNECT WITH INCLUSIVE ISRAEL!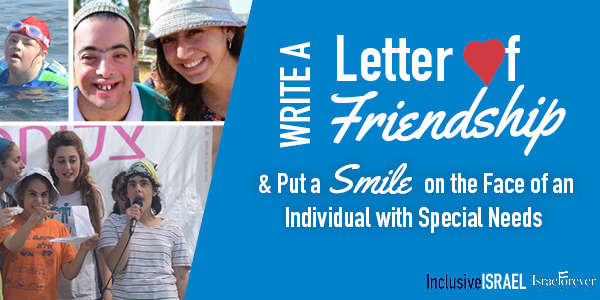 Write from the heart and find a new friend in Israel who you can exchange letters with! SEND YOUR LETTER NOW
Interested in getting your community, organization or school involved? Contact us today!