From Pittsburgh to Israel, we are part of the same Tree of Life
It's 5:00 in the morning and I can not sleep. My heart is heavy with the realization that once again evil has had its way and eleven Jewish souls were ripped from this earth. Several more people were injured all while sitting in a synagogue gathered to celebrate Shabbat in Pittsburgh.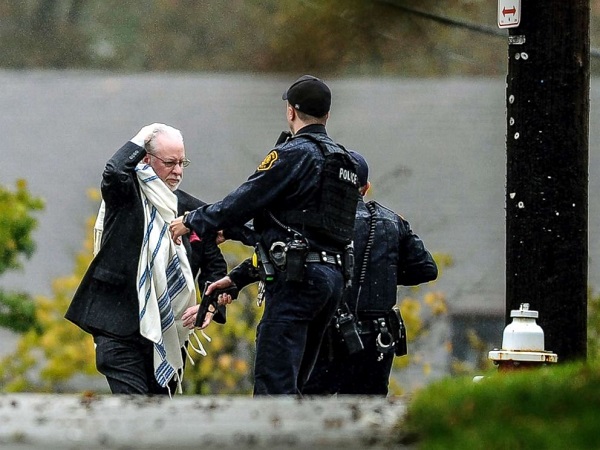 Just a few days ago I had a lunch meeting with one of Israel Forever's newest Global Ambassadors. Ruth was visiting from California and we arranged to get together in person. If any onlookers were watching us they would never had guessed this was our first time sitting face to face.
Our conversation flowed talking about our common love for and pride in Israel. We talked about the beauty of the land, the history, the incredible food, and the contributions to society. We discussed how we both do our part to help others learn about the real Israel, not the misrepresented version that is often portrayed around the world.
Ironically, Ruth pointed out that our enemies never take a day off and neither could those who care about the Jewish people and her homeland. Neither of us could have known the sheer horror that would be inflicted on the Jewish community just a few days later.
She shared a story about a coworker and herself both showing up to work with swollen red eyes from staying up crying until 4:00 in the morning watching the coverage of IDF soldier, Gilad Shalit's release from five years in Hamas captivity. One of their colleagues became confused, unsure why they were crying over a stranger who lived nine thousand miles away. Sure, he understood them being happy the soldier was alive but staying up all night and crying over it? This gentleman could not relate.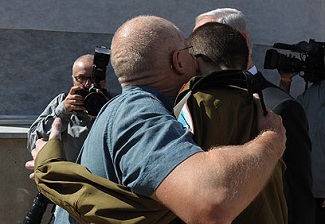 I could though, I too had stayed up watching every second of the coverage. Unable to sit still until they showed Gilad back in his family's loving embrace.
Today, I cried along with the Jewish world for a synagogue I have never been in and a community I do not know. Not knowing these people personally doesn't matter though. The Jewish people are one family. When we lose one person we cry, to lose eleven in horrifying violence is a jarring pain coursing through the entirety of our people across the globe.
I have not spoken to Ruth yet but I know the pain she is in, the pain we are all in. Our branches may be spread far apart but at the roots, we are all connected, part of the same tree of life. We must gain strength from each other and grow stronger in our connection to each other and to the Jewish homeland. May the memories of those who were taken be a blessing.
---
Recommended for you:
---
STRONGER TOGETHER

About the Author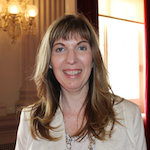 Heidi Krizer Daroff is a longtime activist for Israel and a volunteer with a number of organizations, finding unique ways to help the Jewish People and the Jewish State. While her passport indicates that she does not reside in Israel, her heart definitely does. Previously having served as North America Director for Israel Forever, Heidi continues to share her passion for Israel with others in as many ways as she can.