A Pretty Veggie in Israel
By "Pretty Veggie" Mindy
Growing up I didn't have an "in depth" Jewish education. We moved right in the middle of "Hebrew School" and I never really got back to classes, although I did take a few Hebrew lessons and was in the teen group at the synagogue and later in Hillel in college.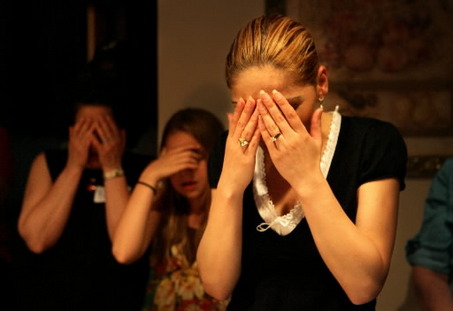 We actually started a shul in our basement when I was little, and I remember being sent down to the basement on Fridays, to set up chairs, and cover over the washer and dryer with a sheet!
Later the shul transferred down the street to someone else's finished basement, and sometime after we moved, an actual shul was built.
Even with this "catch as catch can" Jewish upbringing, the thought of Israel always fascinated me, and I knew I wanted to go. When my parents asked what I wanted as a graduation present from college, I had my response ready, "A plane ticket to Israel."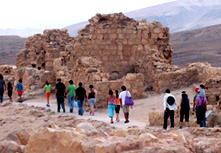 The first few days were a bit strange, but somehow I felt that I was "home." I stayed for about a year and have been back many times (I worked for two airlines, which was helpful!), even bringing a tour group with me when I was living in Europe.
It's always tough when people tell me they're "afraid" to go to Israel, and one of the reasons I hope to shoot an episode of my vegetarian TV show in Israel, is to show everyone just how wonderful it is. Old and new, young and old, sights and sounds, a mix of cultures, the people….. and the food!

Yes, for vegetarians the food is great, and I want people to know that….. among all the other things Israel has to offer!
I've traveled, lived, and worked in a number of locations around the world, from the Middle East to the Pacific. I speak some Hebrew, a bit of French and German, and can maneuver around with pleasantries in a number of other languages. With my love of many different types of foods, I have puttered around with them all, seeking out the cooking secrets of every culture I encounter.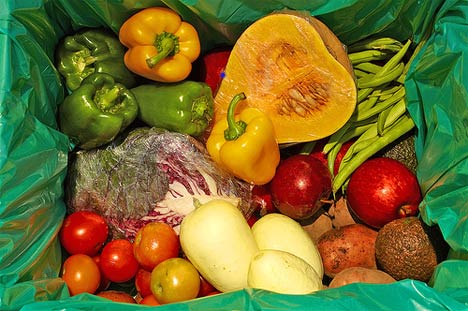 I hit a bump in the road when I became a vegetarian a few years ago. Not an extremely strict vegetarian, but I don't eat any meat, poultry or fish (I do miss sushi, though), and all in all I'm a "Pretty Veggie"!
I thought I'd be leaving behind so many of the things I love to eat. Surprisingly, though, I've found ways to make substitutions and have come up with veggie variations that are so close to the mark, many times it's hard to tell the difference.
The beauty of Israeli recipes is that, no matter what you're making, they are always chock full of veggies - and no wonder, since Israel has such gorgeous, delicious, flavor-filled produce of all shapes, colors and sizes.

Considering the number of people trying to make healthier and/or more ethical changes in their eating habits, what better way to start than trying to combine culture and creativity in the kitchen?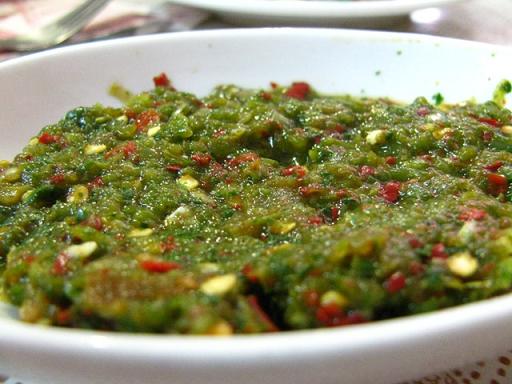 I do hope you'll be intrigued to come and explore our recipes - this first one being a spicy spread of Yemenite origin that is all the rage in every Israeli restaurant and home: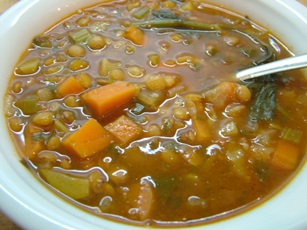 Another Israeli favorite is the delicious Lentil Soup! Fall, winter or spring, this is one dish that always leaves you wanting more!
---
Recommended for you:
---
STAY CONNECTED NO MATTER WHERE YOU LIVE