Purim In The Jungle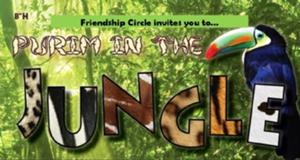 Many of us play several different roles in our daily life. We may be a spouse, parent, child, friend, professional, or caring citizen at any given moment. Rarely do circumstances provide us with the opportunity to merge roles into one special experience.
As a part of the Israel Forever team, I was given the chance to combine various passions of mine into a spectacular celebration of Purim and Israel. This wasn't your usual Purim Carnival though! Purim in the Jungle - held on March 4, 2012 - was a particularly neat experience. There were costumes, delicious treats, games, crafts, and lots of laughter to be sure! But it was the people at the party that served to create such a fulfilling and meaningful time.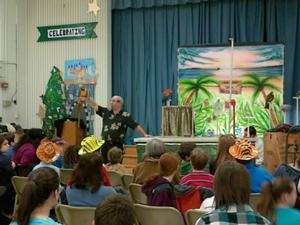 To honor Jewish Disabilities Awareness Month, The Israel Forever Foundation sponsored this Purim Party to celebrate one of the most joyous Jewish holidays on the calendar with a local Friendship Circle, a Chabad-affiliated global initiative to ensure that every Jewish person with special needs – cognitive, emotional, or physical – feels a part of the larger Jewish community. The rabbis and rebbitzins that run Friendship Circles all around the world strive to welcome and support the special needs individual as well as their families. With the help of teen volunteers who give their time and attention with big smiles and even bigger hearts, Friendship Circle provides a place where all Jewish people are welcomed and valued.
I know first hand the incredibly important role that Friendship Circle plays in so many lives because my daughter, in fact, my whole family has been a recipient of their efforts over the past several years, specifically through the amazing work of Rabbi Mendel and Chana Kaplan.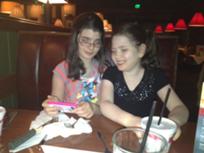 As the mother of a special needs child, one of the most critical concerns I had was that my younger daughter be as welcomed into the Jewish community as I was confident my older daughter would be. When you are the parent of a special child you want to ensure that your community sees all that is lovable and precious about them, just as you see it. Friendship Circle provides this opportunity on an almost weekly basis, performing small miracles over and over in people's lives.
The Israel Forever Foundation sees a distinct connection between these two organizations: just as we are a global initiative based on the value that Israel is the Jewish Homeland forever, Purim is the perfect holiday to celebrate that AM YISRAEL does indeed CHAI! Not only does the Nation of Israel live, we prosper in our ancient homeland finally after thousands of years of dreaming for such a return.
We believe that all Jews have a connection to this amazing country whether they live there, visit a few times a year, have gone once in their life, or just read about it in newspapers or on the web. It is for this reason that IFF created the Virtual Citizen of Israel initiative, giving people a chance to declare their pride and commitment to Israel OUTLOUD and feel a sense of belong amongst the only apolitical global community of its kind.
As the Director of Social Media for IFF and the mother of a Friendship Circle child, this party was a dream come true for me. We are the first Jewish/Israel-related organization to sponsor a party for Friendship Circle in the suburban Washington DC area. I feel very blessed to be involved with two groups so devoted to the Jewish people.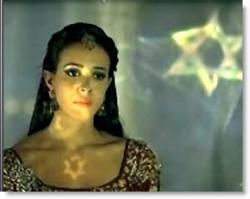 We know that this tiny nation performs its own set of miracles over and over connecting an ancient history to modern breakthroughs at an incredible rate. Just as Friendship Circle connects special needs people to their Jewish community, Israel Forever seeks to strengthen individuals' connection to Israel. While this was our first official celebration together, we hope it is only the beginning of our relationship to Friendship Circle, the wonderful families they serve, and the fantastic teen volunteers, without whom none of this could take place, as we work together to honor Jewish Disabilities Awareness Month
---
Recommended for you:
---
STAY CONNECTED NO MATTER WHERE YOU LIVE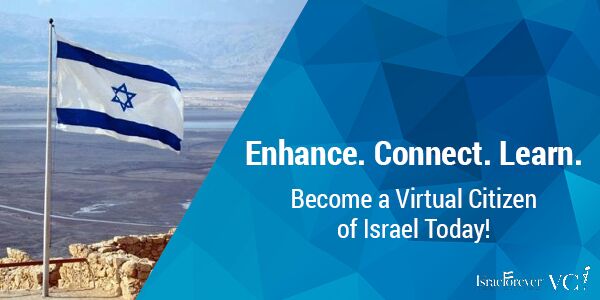 About the Author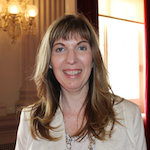 Heidi Krizer Daroff is a longtime activist for Israel and a volunteer with a number of organizations, finding unique ways to help the Jewish People and the Jewish State. While her passport indicates that she does not reside in Israel, her heart definitely does. Previously having served as North America Director for Israel Forever, Heidi continues to share her passion for Israel with others in as many ways as she can.