Raquela: A Woman of Israel
By Women in Theatre of Modi'in
When you're a Jew living in Israel, it's hard to forget where you came from. Not only does the country mark time through the Jewish calendar, but there are specific days devoted to remembering people who sacrificed their lives for this country.
The security situation in Israel is at best precarious, and yet sometimes we still get caught up in the day to day realities of hum drum life, and we forget. As a nation, just 70 years ago, we vowed never to forget- but sometimes even we need a reminder.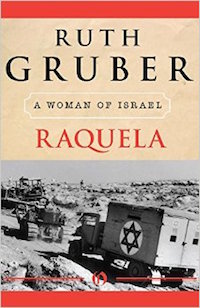 The first time I read the book, "Raquela: A Woman of Israel," by Ruth Gruber, I was startled out of my stupor of motherhood, lack of sleep, and what I had gotten used to as everyday life. Once upon a time, not that long ago-life was here was anything but simple, and reading this particular book was a wakeup call for me. I was reminded to take nothing about Israel for granted, and to appreciate the sacrifices people made to allow my life to become simple from time to time.
The second time I read "Raquela," it was as the Executive Producer of Women In Theater (WIT). [WIT is a women's theater group based in Modiin that seeks to empower girls and women from around Israel through the power of the stage. ] WIT was going through a transformation of sorts. Having been an active theater group for several years, we were trying to rise to a new level, one where we could have a real impact on people's lives.
The story of Raquela is a true story of the founding of the State of Israel, and the healing of a nation of survivors, told through the eyes of an Israeli nurse/midwife who personally treated Holocaust victims arriving "illegally" on the shores of Haifa.
Raquela was instrumental in the birth of our new nation while tending to the shattered remnants of the survivors. She helped bring new life into a more hopeful world, a world where Jews could stand proud and defend themselves in their own country.
[In addition to our heroine, the play explores the lives of some of the refugees that fought with bravery and courage to reclaim life and hope after escaping the Holocaust. And while Europe furthered their tragedy and struggle by putting them in refugee camps, somehow they still found a way to celebrate life, and never lost their dream of a Jewish home for the Jewish people. ]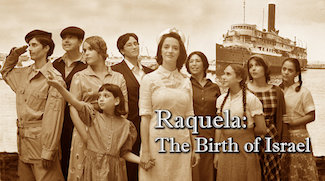 At WIT, we thought the idea of turning Raquela into an original musical, while beginning in our new direction as educators through theater was incredibly fitting. If one of the central messages of Holocaust education is "never forget," we wanted to be part of that collective cry and create a production that would move people, and resonate with them, a reminder of the strong people who fought for our freedom and our right to our homeland. We looked forward to empowering women of all ages to take action and champion causes that are worth fighting for.
These themes are, in essence, is the story of Raquela.
As we near our debut, I am humbled by the idea that WIT will have an impact on many women, of all ages. That we will in some way revive the spirit of the pioneers who revived our homeland. And these same women will then to go on and learn, teach, and create positive change for our greater community. I think the original Raquela would be proud and I pray that the memory of those who came before us will be blessed.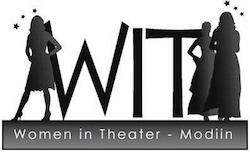 Modiin WIT (Women In Theater) was established in 2008 by Tamar Krantman-Weiss and Pnina Fredman-Schechter with the hope of providing women with the opportunity to sing, dance and perform to their hearts' content in a professional atmosphere. In 2010, they joined forces with Ninoska Ravid. WIT became a non-profit organization in 2013. The three leaders of WIT are passionate about the arts and the effect it can have on performers and their communities.
---
Recommended:
---
EXPLORE ISRAEL THROUGH THE WRITTEN WORD