Show Israelis YOU Care
by The Israel Forever Staff
It used to be that people complained about how many annoying cute kid pictures their friends posted on Facebook.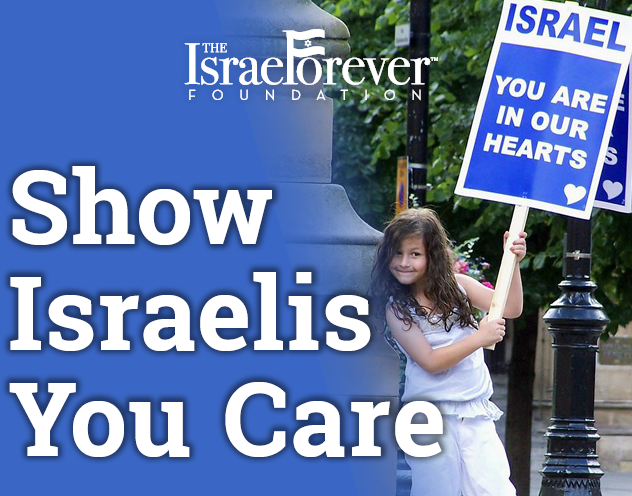 Today's Facebook feed has replaced the cute kid problem with actual issues: images, videos and accounts of violent terrorism happening in Israel right now. There are so many attacks, from stabbings in the streets, running people over, shootings, rock throwing, firebombs, attempted kidnappings and on and on, that scrolling down the page has become something you must choose to do at your own risk.
Reading about the news of friends and family or even strangers, makes you want to reach out. Sometimes you might want to respond with "I am so sorry," or "I can't imagine what you are going through." The anguish is with you all day. After all, there are new posts, new reports and more victims of terror. You suddenly realize you are upset, but you also want to help. But how? What can you do?
It's simple. Show Israelis you care.

A gesture. A letter. A donation. A gift. It makes a difference to Israelis who don't want to feel alone in this struggle to keep on living. Israelis must still go to work. They have families to take care of. A shopping list, dentist appointments, another coffee to stay awake.
The Israel Forever Foundation has compiled a list of ways to help. And if you have more ideas, let us know. Take this opportunity to support, share and let Israel know just how much you care.
---
Recommended:
---
WRITE TO VICTIMS OF TERROR IN ISRAEL