It Isn't SlapStick Comedy. So Why Are We Shocked?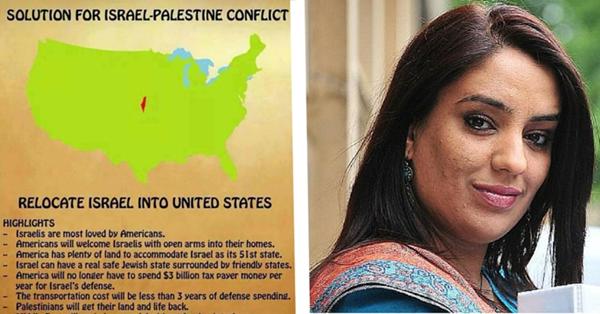 Naz Shaw, a politician in Britain, once called for the removal of all Jews from Israel and that they be sent to America-as a 51st state. She wrote this in 2014. It recently came to light.

The shock and horror of it all.
The shock and horror of it all is that the Jewish people are at all shocked or horrified anymore.
Personally, I like this comment "The transportation costs will be less than 3 years of defence spending. Palestinians will get their land and life back. Middle East will again be peaceful without foreign interference. Oil prices will go down, inflation will go down, whole world will be happy."
She accused Israel of war crimes. She apologized-said she didn't mean it. Well, not now. Maybe before. Because she was upset during the summer of 2014 - Operation Protective Edge...
EasyJet-a British airline removed the Jews form a plane that was leaving Barcelona heading back to Paris. EasyJet is a British low-cost airline based at London Luton Airport. It may be of interest to note that "Luton's Labour councillor Aaysegul Gurbuz, 20, was suspended last month over claims that she called Adolf Hitler 'the greatest man in history,' according to the April 9, 2016 edition of the UK's Daily Mail newspaper."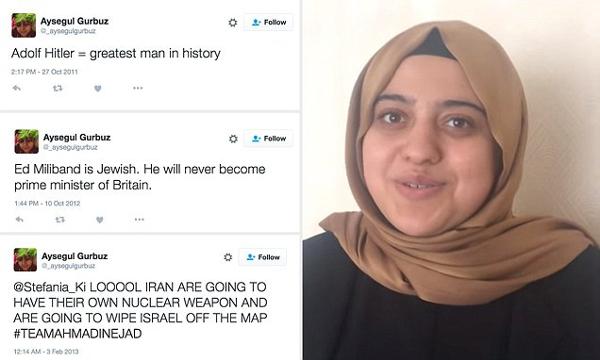 Gurbuz is accused of posting a number of anti-Semitic tweets between 2011 and 2014, including one in 2013 that said 'the Jews are so powerful in the U.S. It's disgusting.'
It gets to the point that we are dealing with slapstick comedy. But it isn't comedy. This is the reality in Britain.

But this isn't a sudden return to Jew hatred. Britain has been on the path for years.
George Galloway likens Gaza to the Warsaw Ghetto among his many lies against Israel, including equating Zionism and Nazism.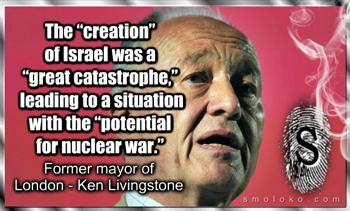 We have Ken Livingston, the former Labour mayor of London, as in the capital of the United Kingdom, saying Israel is " a 'mistake,' argues there was no anti-Semitism in the Arab world until founding of the Jewish State in interview with UAE-based news network." And he seems to be defending Hitler.
And he seems to be defending Hitler. "Hitler didn't initially intend to kill Jews, but he went crazy at the end. He reiterated his stance by saying, 'When Hitler won the elections in 1932 and came to power, his policy was not directed toward killing the Jews. He wanted to deport all the Zionists to Israel.'" And let us not forget Hitler was a Zionist.
Jeremy Corbin, known to be a vocal Holocaust denier, has expressed his anti-Semitism on frequent occasions and is a proud supporter of Hamas. They go hand in hand.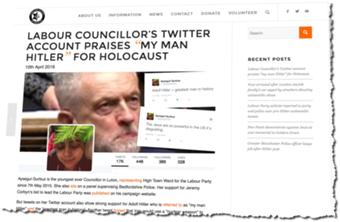 After a 2005 trip to "Palestine," the future Labour leader characterized Israeli policies as "inhuman, immoral, and illegal" and he denounced the "occupation," security barrier, and "settlements." He also called for suspension of the EU-Israel Trade Agreement, an arms embargo on Israel, and remarked that he'd had the "pleasure" to meet anti-Israel nuclear spy Mordechai Vanunu. Britain's three main parties are on record as supporting a Palestinian state in the West Bank and Gaza alongside Israel.
Shadow Chancellor of the Exchequer John McDonnell, who mirrors Corbyn's views on most issues, has called for revoking the British citizenship of anyone who serves in the IDF.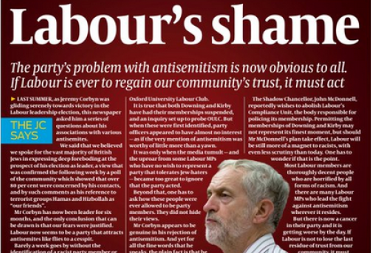 Labour MP Rupa Huq suggested apologizing for creating Israel. Interesting. Is she prepared to apologize for creating the mess in the Middle East - Syria, Jordan and Iraq through the Sykes Picot Agreement on May, 1916 when France and Britain drew lines on a map separating the French sphere of influence in the Middle East from the British?
This isn't about politics; it isn't a left or right issue.

In the 12th century the British threw out the Jews after taking their money and belongings. And the British unilaterally gave away half of Israel to the Arabs in 1923 after their original commitment was issued in the Balfour Declaration of 1917.

So this Jew hatred is nothing new.
What amazes me is the eternal optimism of the Jewish people in the diaspora. No matter that Britain is turning on the Jews –particularly the Labour Party, the Jewish community wants to work with them.
Work with them? To what end? Convince them that the Jews are nice people? Do the Muslims have to convince Labour that they are nice people? Does anyone else have to do that?

NO.
The shock for me is that fact that the Jews in Britain put up with this hate. And that we in the Diaspora and in Israel are always shocked.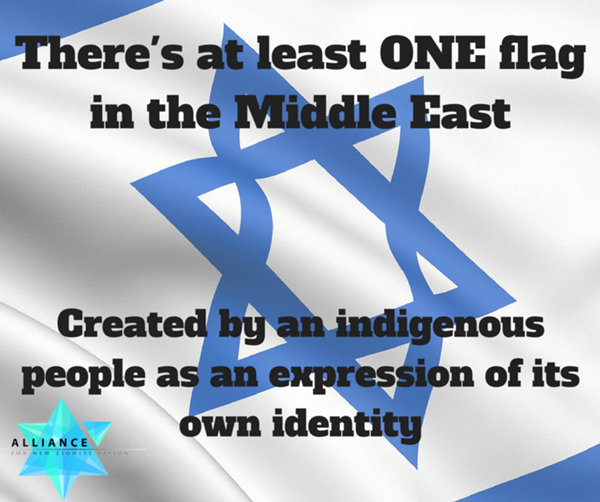 We have a country. Millions of our people died before we got home and thousands more since then. We owe not a thing to anyone. Nothing.

We must never apologize for winning three defensive wars against our people.

We must never apologize for defending our people from terror attacks.
Jew hatred will never die. Accept that and behave accordingly.

Learn about Israel's legal rights under International Law.

Teach Israel's legal rights to your children and grandchildren.

Send Israel's legal rights under International Law to you politicians.

Write about them in letters to the editor.
Stand up to anti-Semitism. Stand loud and proud because we have much to be proud about starting with the fact that we, the Jewish people, gave the most loving and freeing ethic ever to the rest of the world and now we are once again living it in Israel.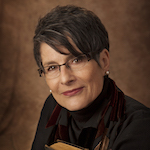 Diane Weber Bederman is the author of Back to the Ethic: Reclaiming Western Values. She has degrees in science and the humanities. Her love of religion led her into a residency in Clinical Pastoral Education at Toronto Hospital. She is a passionate advocate for Israel and has written for Huffington Post Canada, and now contributes to Convivium Magazine, Times of Israel and CanadaFreePress.
---
Recommended for you:
---
BE RECOGNIZED, STAND UNITED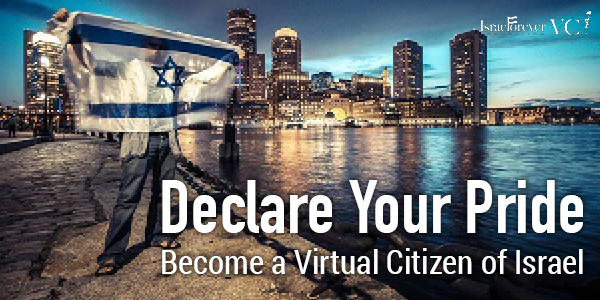 JOIN NOW AS AN EXPRESSION OF YOUR BEING A PART OF AM YISRAEL!
About the Author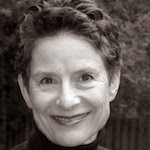 Diane Weber Bederman graduated from university with degrees in science and the humanities. Her love of religion led her into a residency in Clinical Pastoral Education at Toronto Hospital. Living with mental illness prompted her to write, produce and narrate The Many Voices of Mental Illness, a six part radio series podcast on her website The Middle Ground, The Agora of the 21st Century at
www.dianebederman.com
where she also writes about religion, ethics and politics. She is a passionate advocate for Israel. She wrote for
Huffington Post Canada
, and now contributes to
Convivium Magazine
,
Times of Israel
and
CanadaFreePress
.