Spicy Chickpea Salad
By Carmit Elkayam, Chef and Owner of Bari (Healthy)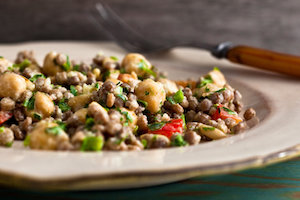 Ingredients:
● 1 tablespoon olive oil
● 2 cups cooked chickpeas (if there is no time to soak and cook, you can buy frozen chickpeas)
● 4 stalks of leeks, white part only, sliced into half circles
● 1 clove of crushed fresh garlic
● Thin strips of a whole lemon peel (without the white rind)
● 1/3 cup of goat milk yogurt
● 1 teaspoon curry
● 1/4 teaspoon salt
● 1 teaspoon hot water
● 1 cup fresh cilantro leaves (no stems), finely chopped
● 1 medium red onion, peeled and cut into small cubes
● 1/2 cup toasted pine nuts

Optional: Serve with Druze pita
Preparation:
Dry the chickpeas using paper towel and heat the olive oil in a pan
Saute the chickpeas on medium heat, stir and wait until chickpeas turn brown
Add the stalks of leek and fry, stirring, for 7-10 minutes, until chickpeas look somewhat crispy and the leek has softened
Add the lemon zest and crushed garlic and remove from heat
While the chickpeas are slightly cooled, prepare the yogurt sauce: mix the yogurt, curry powder and salt. If the sauce is thick (depending on the type of yogurt) you can add a tablespoon or two of warm water and mix again
Transfer the chickpeas from the pan and mixing bowl and add half the cilantro, half of the red onion, and half the yogurt sauce. Mix. Add more sauce as necessary
Place Druze pita on a plate, top with the chickpeas and yogurt, and add the remaining cilantro and onion. Sprinkle with pine nuts.
Mix together
BeTeavon and ENJOY!
---
More Recipes:
---
Bring Tastes of Israel into your Kitchen!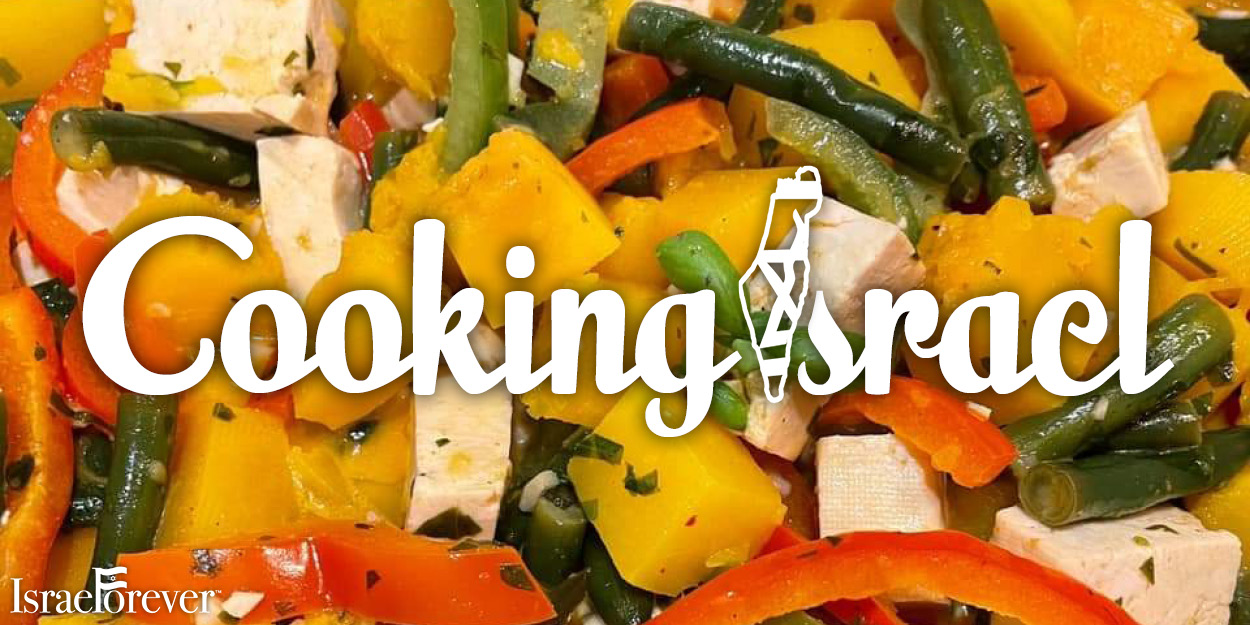 Check out more Cooking Israel Recipes full of aromas and flavors to remind you of Israel today and everyday!

Click HERE to download our FREE Cooking Israel Cookbook.