Sticking with Israel
by Marla Gamoran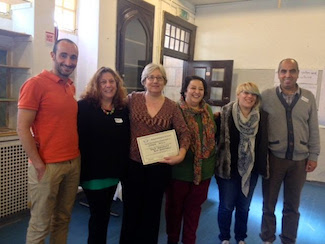 December 2015 marks 4 ½ years of operation for Skilled Volunteers for Israel. I founded Skilled Volunteers for Israel (SVFI) and have donated my time and embraced the founding and running of the organization as my encore career. We are focused primarily on assisting North American Jewish professionals and active retirees find meaningful volunteer opportunities in Israel.
Skilled Volunteers for Israel placed our first skilled volunteer in July 2011. 
Since then we've made over 150 volunteer placements. Our volunteers serve some of Israel's most vulnerable populations - the elderly, disadvantaged youth, school children, refugees, and others. We put a lot of time, effort and heart into each volunteer's placement. There's magic in a successful match and our volunteers comment about getting to know Israel from the inside – an experience most tourists don't get. The SVFI team consists of Marla Gamoran- Founder and Executive Director who is based in New York City and Israel based Volunteer Coordinators, Judy Gray, Terry Hendin and Minna Wolf.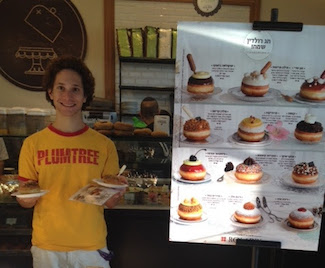 Our very first volunteer, Lisa from New Jersey, wrote about the thrill and emotion of helping her students improve their English skills in just two weeks. She shared:
"When Yonas dashes into the classroom bouncing his soccer ball, we begin our English class with the universal language of sports. From that moment on, I am in love with his motivation, energy, attitude, and resilience…..On the last day, I leave the classroom with a gift of sweet chocolate, a beautiful card, and my salty tears. It starts with soccer and concludes with champions."
This past spring Don Goldman from Kansas City volunteered in Jerusalem. He planned a sabbatical in Israel to take a break from his "real life!" Don writes: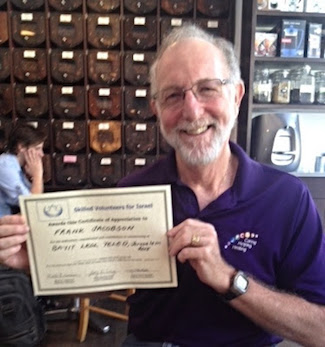 "I also wanted to do something in Israel that would let me go beyond being a tourist and experience just a bit of real Israeli life. What was really interesting …was the way many Israelis treated me when I told them about the work I was doing. What it did was make me someone Israelis would engage on at a different level than if I just said I was here for a month as a tourist. They cared about what I saw and would engage with me fully. And that helped me to get a glimpse of real Israeli society. I know it's just a glimpse. But it was more than I've ever had before. And gave me some insight into what it would be like to live here."
Working side by side with Israeli staff and Israeli volunteers, our skilled volunteers have taught English, trained staff and volunteers, assisted with public relations, researched legal issues, created digital photo libraries, developed strategic plans and so much more. The current security situation has not stopped the flow of volunteers and as during quieter times, our volunteers do what is needed – lending support, showing they care, sharing expertise. They make a difference.
Volunteering in Israel is a powerful way of showing commitment to the people and State of Israel.
If you are interested in volunteering or know of someone who might be interested, please contact Executive Director, Marla Gamoran, by clicking HERE and visit the website HERE.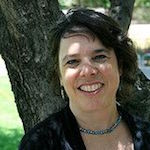 Marla N Gamoran launched her encore career by ignited her lifelong passion for Israel by establishing Skilled Volunteers for Israel. A New York City resident, Gamoran spent the majority of her professional career in Madison Wisconsin in workforce development. Marla serves on the board of directors for the University of Wisconsin Hillel Foundation and ARZA-American Reform Zionist Association.
---
Recommended:
---
Am Yisrael: Fostering Jewish Unity and Pride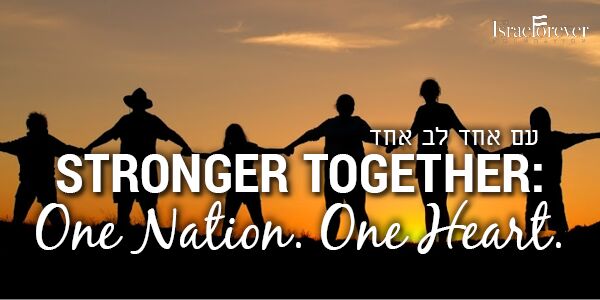 How are you making a difference for Jewish Unity?