Sweet Home Alabama
Alabama's Jewish community may be small, less than one percentage of the population, but it has always made a lasting impact on Alabama.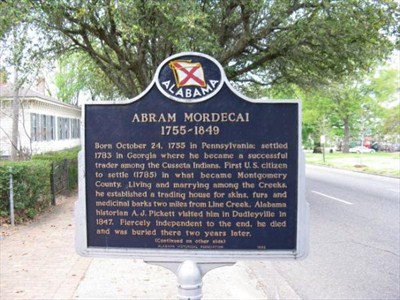 Abraham Mordecai, the first recorded Jewish settler in Alabama and the first European American to settle in what is now the city of Montgomery, moved to the area in 1785 to trade with Native Americans. Later, he became a key diplomat in U.S.-Indian relations in the territory which later became the state of Alabama. Mordecai negotiated peace agreements with the Chickasaws and Creeks and spoke their languages fluently.
The Lehman Brothers, a former Fortune 500 global financial services firm, was founded in 1850 in Montgomery, Alabama as a general dry goods store. Capitalizing on cotton's high market value, the brothers began to routinely accept raw cotton from customers as payment. Eventually, they moved to New York City, where the company helped found the New York Cotton Exchange.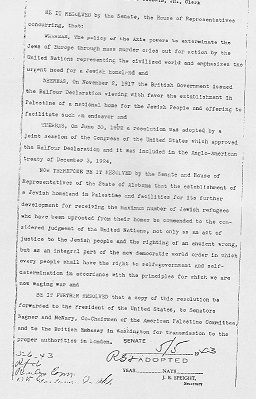 Part of my personal connection to Israel can be found in my state's history. Here, in the Heart of Dixie, we have a proud history of supporting Israel and the Jewish people. In 1943, in the midst of WWII, Alabama was the first in the nation to pass a resolution calling for the establishment of a Jewish homeland.

And in 2006 Alabama Governor Bob Riley proclaimed Aug. 14 to be Alabama's official "Stand With Israel Day."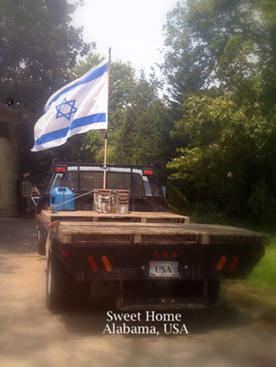 While learning about the support our state has given to Israel, I felt more empowered to do what is right, to support Israel in its quest to safety and truth. I felt that supporting and loving Israel was not only a personal calling, but part of my heritage. We continue to demonstrate support for the only true democracy in the Middle East today and hope to inspire others to do the same.
I felt the calling to learn more about Israel and her people twelve years ago. Over that time, my fondness for the culture has grown into a deep appreciation.
Israel, much like the small Jewish communities of Alabama, makes large and meaningful contributions to the world. Standing as a shining example of freedom, justice, peace, and equality, she has been a tremendous blessing to the world as a global leader in science, technology, and medicine and democracy.
The U.S. and Israel share many of the same values. We hold the same value for human life, love of freedom, and faith in G-d. The inspirational Israeli people, whom prosper in the face of constant attacks, display unwavering faith and courage to the world.

Alabama, as well as the entire United States of America has been honored to have such a history of supporting Israel.

May we continue in the spirit of friendship and love, and our bonds always remain strong. We were standing by Israel in 1943 and are still standing with Israel today.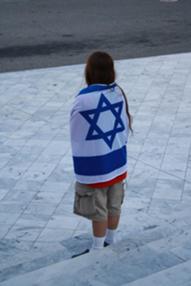 Last year, I found out much to my surprise that I have Jewish ancestry. I have always known that I was part Cherokee, but after having my DNA analyzed for ancestry purposes, I found out that my ancestors were also Sephardic Jewish. Her last name was Jaco, short for Jacob. I couldn't have been more happy to learn this previously unknown fact. I had no idea that my calling to support Israel would later be confirmed by my own family history.
I am very excited to begin a new journey of sharing with the global community of Virtual Citizens of Israel. We all share a common mission in celebrating our personal connection to a place so far away. My love for the culture has grown into a deep appreciation. I am constantly inspired by Israel and the Jewish people.
---
Recommended for you:
---
STAY CONNECTED NO MATTER WHERE YOU LIVE