Meet Me at The Kinneret for Virtual Inspiration at #Swim4Sadna
I may be a terrible swimmer, but there's one swim I won't miss: the yearly Swim4Sadna women's swim challenge across the Kinneret (Sea of Galilee).
Alright, so I don't actually swim it, but being a part of such an exciting event, even from the sidelines, is a tremendous feeling. The fact that this fundraiser helps the young people of Sadnat Shiluv B'Emunah, a unique special education 'village,' is the icing on a pretty awesome cake. Here are some of the reasons the Swim4Sadna ROCKS:
Because, Swimming the Kinneret.

Need I say more?




The Stories! Wherever you look you'll see women and girls whose stories practically carry them through the event. Multi-generational swimmers; the youngest swimmer; the oldest swimmer; the girl who beat incredible odds to be there; the woman who had to learn how to swim to be there (don't say it... not in the cards for me... I'll just take pictures from a boat). Every single person there is a source of inspiration!
Camaraderie. Some may arrive alone, or as part of a small group of two or three, but when they get there they find they are part of a collective experience they will never forget. There is something incredibly unifying when even perfect strangers share an awesome experience with similar goals. Be a part of the action from anywhere in the world! Just follow #Swim4Sadna, cheer on the women, and be inspired!
Adventure. Whether camping on the beach, or staying in the B&B, hundreds of women and girls are stepping outside of their routine, being a part of something big, watching the sunset over the Kinneret with hundreds of other women and girls, sharing experiences, waking with the sunrise, and facing the challenge of an exhilarating swim from beach to beach. It is unforgettable.
That Feeling. You know the feeling. When you've faced a challenge unlike any you've done before. Or maybe you've done it before, year after year, yet you still savor that feeling of satisfaction... of reaching your goal! One woman's goal may be to be faster than last time. Another's may be to take less breaks. Or perhaps an expert swimmer will challenge herself to slow down... to savor the swim. How each woman swims is entirely up to her. But when she finishes? She will undoubtedly feel the rush of exhilaration. And she will be sharing that 'rush' with hundreds of others. Including you, wherever you are. THAT'S a rush!
The smiles. That's what I'll be looking for. And I won't have to look hard. Because this is the kind of event that makes you smile. Those deep, from-the-soul, reaching-the-eyes, smiles. They just can't help it. Neither will you. That's why we'll be back next year too... Maybe next time we'll experience it from the water...
---
Recommended for you:
---
SHOW YOUR ISRAELLOVE AND CONNECT WITH INCLUSIVE ISRAEL!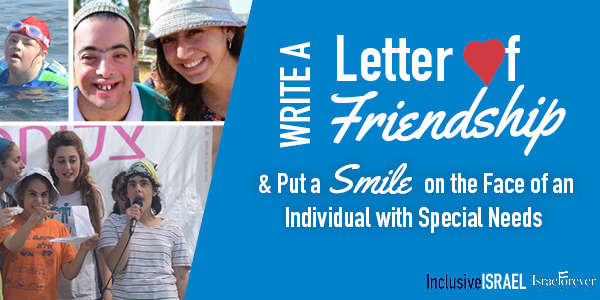 Write from the heart and find a new friend in Israel who you can exchange letters with! SEND YOUR LETTER NOW

Interested in getting your community, organization or school involved? Contact us today!
About the Author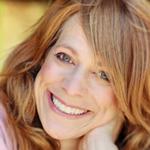 Inspired by her Aliyah experience, Laura began writing and never stopped. She is the author of the book, MOVING UP: An Aliyah Journal, a memoir of her move to Israel. She has spoken about Israel and Aliyah all over the United States and Israel. Formerly the head of social media at Nefesh B'Nefesh, Laura is currently the director of marketing at Shavei Israel, as well as a marketing consultant.