Take My Hand and Walk This Land With Me
By David Matlow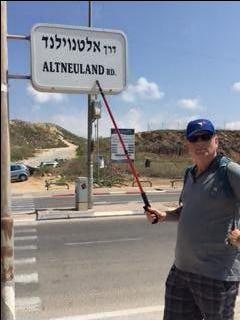 If you want to really understand what is happening in Israel, here is my advice. Shut off your iPhone, close your newspaper, turn off your TV, and go to Israel and take a walk.
Whether you love Israel like I do, or feel the opposite, you need to see what is happening -literally on the ground. At ground level myths are debunked, perceptions are altered and what you see allows you to at least dream of a possible future without endless hostility.
I remenber clearly a ten day trip to Israel I took with my wife Leanne. Every day we simply walked for hours. Our feet are sore and legs are sunburned from all the walking. But we return moved and inspired by what we experienced.
There is a walking path in Jerusalem that is about six kilometres long. On one end is the First Station, a former train station built by the Turks in the 1890s that has been repurposed as an outdoor restaurant and shopping complex. On the other end is Jerusalem's new basketball arena and the soccer stadium. The path runs through the Arab village of Beit Safafa, and right beside the Hand in Hand Bilingual School, a large and lovely building which teaches both Arabs and Jews in Hebrew and Arabic.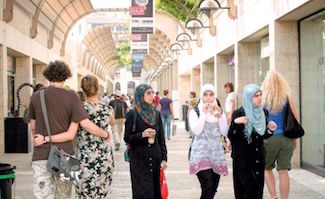 At any given time you see a cross section of Israel's population walking along that path. Secular Jews going for lunch at the Train Station on Saturday Observant Jews heading to or from services. Arab families going for a stroll or out to eat. Nuns and monks. Filipinas speaking Hebrew. Nobody bothers anyone, nobody feels afraid, everyone is free to go and do.
We saw the same in the Mamilla Mall which ends at the Jaffa Gate of the Old City. Arab teenagers out shopping, side by side with the Jewish residents of Jerusalem. The reverse is also true. We walked through the Old City from the Jaffa Gate to the Austrian Hospice near the Damascus Gate. With the exception of being asked numerous times to buy ten postcards of Jerusalem for five shekel, we weren't bothered and felt totally comfortable.
Wherever we would walk, we saw Jews and Arabs peacefully together. On the electronic train in Jerusalem. In the Liberty Bell Park in Jerusalem. On the beach and boardwalk in Tel Aviv and Herzlyia. Again and again.
Now, I am not so naive as to think that there are no problems. Of course there are. There are all sorts of tensions running every which way across Israel's society. There are ruthless enemies fighting bloody battles against each other in neighbouring countries. There are always those threatening to destroy Israel.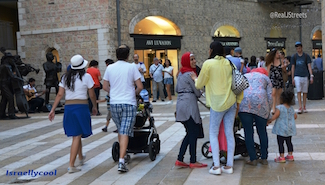 When you are simply walking around Israel, you don't feel any of it.
You see people living, celebrating, enjoying. You see cranes, construction and progress. You see restaurants full- no wonder because the food is amazing (which is why we needed to walk so much). We noticed many more pregnant women, not just among the observant population, than you see in Toronto. Bringing new life in to the world is the purest form of confidence in Israel's future.
At street level you see and hear what Israel is doing for the world- developing solar fields for Africa, inventing medical devices for early detection of malaria, creating innovative technologies for water conservation, and on and on.
Israel is not perfect, but don't knock it until you have seen it. I challenge anyone who is critical of Israel to go and take a walk around. I challenge anyone who says that Israel is an apartheid state to explain how that can be in light of what you actually see when you are there. I challenge anyone who advocates for the boycott of Israel to search their own souls and ask why they seek that in light of all the good that Israel is doing for the world (in other words, who are they really hurting).
In 1961, the singer Pat Boone added lyrics to the Academy and Grammy Award winning theme song from the movie Exodus. Those lyrics include my challenge:

So take my hand and walk this land with me
And walk this lovely land with me
---
Recommended for You:
---
SHARE YOUR STORY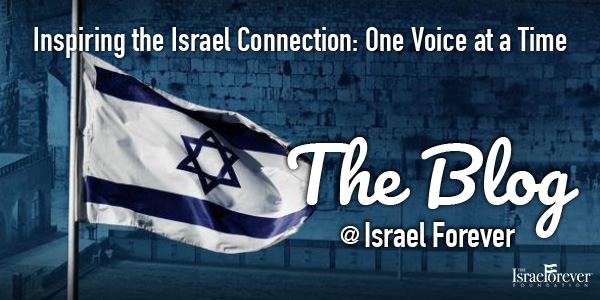 Become an Israel Forever Blogger and help Inspire Israel in others today!
About the Author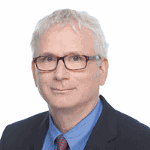 David Matlow is the owner of the world's largest private collection of Herzl memorabilia and is the producer of My Herzl, a 52 minute documentary by Israeli film maker Eli Tal-El. A partner at Goodmans LLP in Toronto, David is the immediate past chair of the Jewish Foundation of Greater Toronto and a member of the board of directors of the Ontario Jewish Archives and the iCenter for Israel Education.