Tehina, Technology & Tunes
By Romi Sussman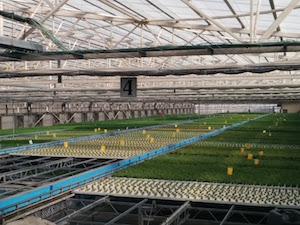 Amidst the bloodshed and the terror are so many hidden gems in this Land of ours. It is such a breath of fresh air to get a glimpse of businesses that are booming, people who continue to work together through the conflict, and places where Israeli innovations are bursting onto the scene and making the world a better place.
This is the glimpse that we were privy to over Chanukah, when we used one of our days to explore the Maaleh Adumim area with the help of Tour Adumim and guide Shelley Brinn. We arrived in the area in the morning, ready for a tour of three factories in the Mishur Adumim Industrial Park.
There are close to 350 businesses and factories in the industrial zone. Some are Jewish owned factories – and some of them are Arab owned. The entire area throws the Apartheid state accusations out the window and demonstrates just how closely we are tied to each other, and how capably we are able to make things work at times. Most of these factories have Jews and Arabs working side by side. This is where the SodaStream factory was located prior to relocating to the Negev in the past year, due to overwhelming BDS pressure, leaving hundreds of previously well paid local Arabs jobless.
Those doing the yelling and pressuring are certainly not the ones touring the factories and seeing with their own eyes how many financial opportunities are in the area; and how vital Mishur Adumim is to the economy in this part of the country.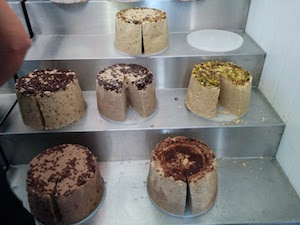 We started at the Mamlechet HaHalva factory where we learned about the process of making excellent artisan tehina and halva. The highlight, of course, were the free samples of about 8 different kinds of melt-in-your-mouth halva. We happily purchased 4 different flavors to take home at the reduced factory prices!
With our tasty purchases in hand, we made our way to a fascinating tour of Aleinu, a company that is showing the world that it's possible to create an agricultural feast on the top of a tall building. With their aeroponic facility, they are growing lettuce and spices in a football-field-sized space…three stories in the air. In perfect Israeli fashion, they are pushing the greenhouse envelope and showing the world amazing innovations. They have managed to create a space that uses no soil whatsoever and very little water, and yet their greenery is blossoming and growing across over 4,000 square meters of this very hi-tech facility.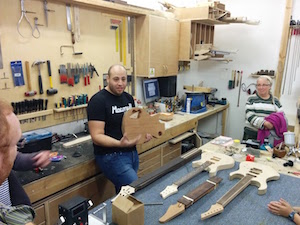 Finally, stop three was at a blow-your-mind guitar making factory. Tal Macmull always loved music and he loved guitars. At the age of 16, he spent a year building, from scratch, his first electric guitar. And a love affair was born. Tal moved to the States for a bit to research the market, and realized that there was a market (ready for this?) for authentic 1950s guitars.
Apparently the guitars today are made with different types of wood, glue and other materials than the ones from times-gone-by were. Any trained musician can easily hear the difference in the instruments, and they are willing to spend large sums of money to get that perfect sound.
So, Tal has made a very successful business, Macmull Guitars, out of recreating vintage 1950s electric guitars. This means that he searches the world for the wood from the 1950s (including going so far as to buy a house in the States just to rip it down for its wood!), he purchases machines that were used at that time for guitar creation and he makes the dreams of skilled musicians come true.
Tal's workspace is amazing and his passion is awe-inspiring.
To top it all off we had a delicious, incredibly reasonably priced lunch at Hummus Adumim. The hummus was mouth-watering, the pita and falafel balls were hot and the atmosphere had the perfect Israeli ambiance.
We are an amazing people. And our hidden gems surprise me every time that I stumble upon them or am shown the way.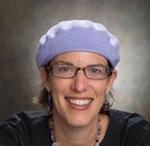 Romi Sussman heads the content writing department for a technology and digital consulting company. Originally from Los Angeles, California, she made Aliyah from Potomac, MD and is raising six boys in the hills of Gush Etzion. She frequently blogs about life in Israel and her experiences over the last decade.



---
Recommended:
---
STAY CONNECTED NO MATTER WHERE YOU LIVE