The Artist Pioneer
by Brett Kaufman
Little did Alter and Rivka Gutman know that on October 5, 1898, their newborn son would become a pioneer for a new age of Jewish and Israeli art. In Telenesi, Bessarabia Governorate (Moldova, Romania), then part of the Russian Empire, Nachum Gutman saw the world for the first time. With the Gutman family now expanded to four children, Rivka stayed home with the children and Alter supported the family as a Hebrew writer and educator.
In 1905, the family left their home in Europe and immigrated to the land of Israel. Gutman spent three years growing up in Yaffo, opposite the sand dunes which would later become Tel Aviv. Gutman was one of the first children to live in Tel Aviv which had a profound influence on his outlook on life. Later on in his life, he wrote the books A Small City with few People and Between Sands and Blue Skies that provided insight to his experiences.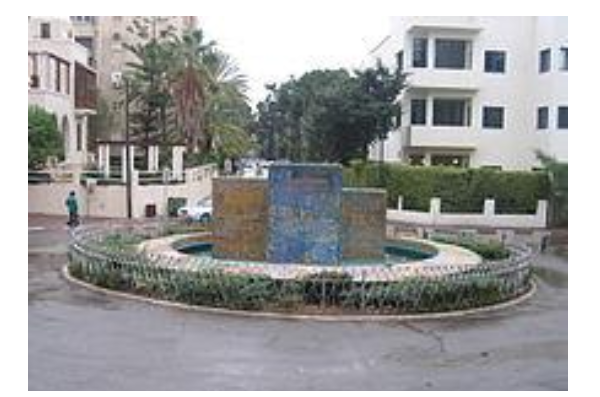 In 1912, Gutman went to fight for the Jewish Legion in World War I. The Jewish Legion is a military formation of Jewish volunteers who fought for the British Army. The units official army name was 38th Battalion of the Royal Fusiliers which had a large number of Russian Jews. The Jewish Legion was sent to Eretz Yisrael and to fight for the liberation from Turkish rule. Gutman fought alongside many famous Jews such as Zeb Jabotinsky (Zionist Leader), David Ben Gurion (First Prime MInister of Israel),Gershon Agron (Mayor of Jerusalem), Yitzhak Ben-Zvi (Second Israeli President), Yakkov Dori (Haganah leader), Levi Eshkol (Third Prime Minister of Israel).
After the war Gutman began his studies at Herzlia Gymnasium in Tel Aviv and at the Bezalel Academy of Art in Jerusalem. Shortly after he began his studies, he and other students felt that the European techniques being taught were inadequate for the Middle Eastern light and landscape which led to a rebellion against the school. The rebellion was one of the most influential moments in Gutman's life because he formed a unique style that came from personal experiences. He was able to combine his determination in forming a new life in Israel with a dash of European flare.
In 1917, Gutman and his friends Haim Navon and Martha Halperin established a Painting Atelier in Tel Aviv. During this time, Gutman began to create paintings based off of Bible illustrations. From 1920-1926, Gutman moved around Europe to paint and study in Vienna, Berlin, and Paris. In 1926, Gutman had the profound opportunity to participate in the famous Tower of David Exhibition.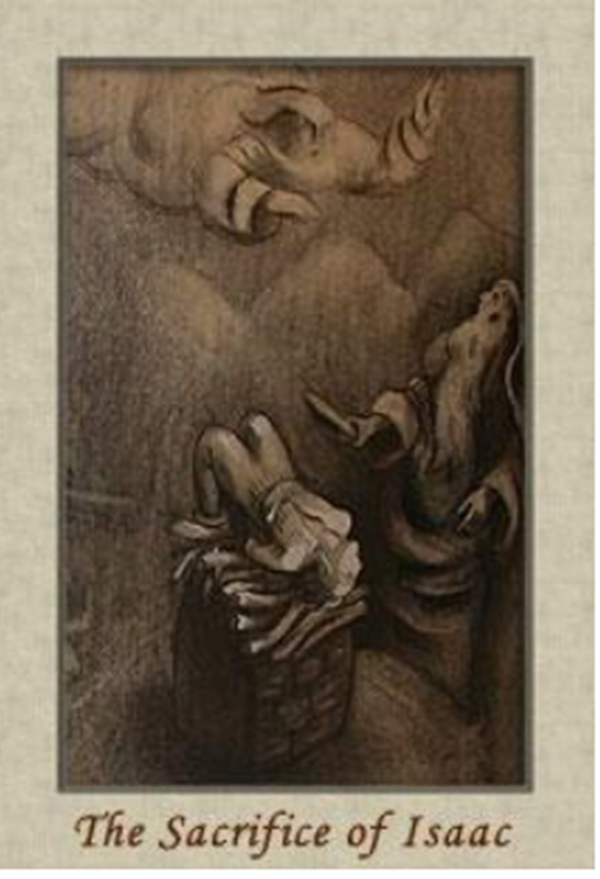 Overtime Gutman began to create a name for himself and produced many famous paintings, sculptors, and books. He loved to paint Bible illustrations like the The Sacrifice of Isaac, one of his most famous recognized works.
The Sacrifice of Isaac shows how Gutman mastered the art of shading to create a distinction between the subjects and the background. By looking at the painting, the viewer can see Isaac's son panicking as he lays helpless from his father who is trying to sacrifice him to G-d. The angel Gabriel enters at the last moment to tell Isaac that G-d does not want a sacrifice and that Isaac has proven his loyalty.
Gutman was also known as a famous sculptor. This masterpiece depicts Tel Aviv's beautiful history and urban landscape.
Early in his life, Gutman lived near the city of Jaffa and loved to paint pictures of what he saw. The painting, Village Well, is one of his most famous pieces. He loved to use bright vivid colors to portray the landscape.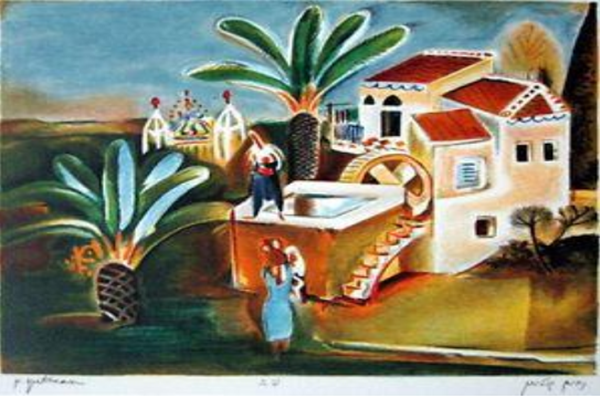 Nachum Gutman died on November 28, 1980 but not before he left behind a legacy that still stands today. During his life he won several awards such as the Dizengoff Prize for painting in (1938 and 1956), Lamdan Prize for children's literature (1946), Sicily Award for watercolor painting at Sao Paulo Biennale, Hans Christian Andersen Literary prize on behalf of Uneso for his book "Path of Orange Peels", Yatziv Prize (1964), Fichman Prize for Literature and Art (1969), Honorary Doctor of Philosophy from Tel Aviv University (1974), Honorary Citizen of Tel Aviv (1876), and Israel Prize for children's literature (1978). Aside from all of these amazing awards the Nachum Gutman Museum was established in Neve Tzedek neighborhood of Tel Aviv where all of his artwork is on display. Nachum Gutman impact on Israel and Israeli art is so profound that he was voted the 110th greatest Israeli of all time in a 2005 Israeli newspaper poll.
On October 5, 1898, Alter and Rivka Gutman were in awe staring at the face of their newborn son Nachum. But they are more in awe witnessing the unique style of artwork their son created and the legacy he left on the State of Israel.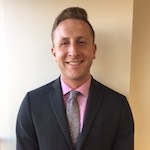 Since interning at the Israel Forever Foundation, Brett has taken his love for Israel to the professional level. He now lives in Fort Lauderdale, Florida and works as a fundraiser for the American Israel Public Affairs Committee, America's pro-Israel lobby. His job is to cold call prospective donors in order to set up meetings in areas such as Boca Raton, Orlando, Jacksonville, Sarasota, and Tampa. When not working, you can find Brett usually training at his local UFC gym, taking salsa lessons, reading at a local coffee shop, and working on his new podcast which will be coming out shortly.
---
Recommended for you:
---
FEEL ISRAEL, THROUGH ART.