The Great Halvah Epiphany
By Michael Lumish
When I was a little boy growing up in Kingston, New York, and Trumbull, Connecticut, halvah was a mystery.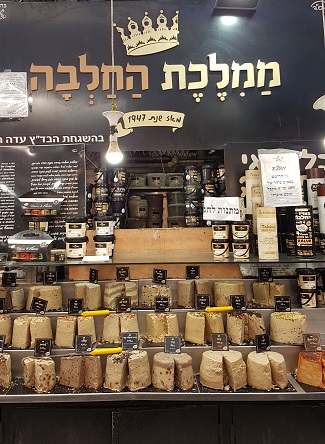 I did not understand the stuff. I did not like it. It made no sense to me. And I could not even begin to fathom my father's joy in this weird sticky semi-sweet sesame concoction whatever-it-is.
But he grew up in Brooklyn, back when there were still actual Jewish neighborhoods in Brooklyn beyond Crown Heights.
My mom, Rita, was from the Bronx.
They both grew up with halvah.
I was raised in the shadow of New York City in the 1970s and my father not only worked in the Empire State Building -- crunching numbers in the textile industry -- but actually came through Ellis Island in the arms of my grandmother, Sarah, in the 1920s. This was before they dragged him to Kwajalein and Anawetok and the Marshall Islands as a skinny corporal with a rifle over his shoulder. And every time that my father brought halvah home, and actually enjoyed it, I was mystified. But now I may understand why.
I was eating halvah wrong and, perhaps, if you hate the stuff, you are, too. It is an acquired taste because sesame candy is unusual to the Western palate, but what many of us fail to understand is that you should not eat halvah like its a Hershey bar. See, that is the thing. This is not like American candy. Good halvah is crystalline. It is not like a friggin' Mars bar or a Snickers.
It is very sweet and very rich and very delicious. But it requires nibbles, not chomps.
A Facebook friend of mine, Rachel Adler, gave me her husband David Hamby's recipe and it is delicious.
The only thing that I would change is the addition of pistachios and a little stirred honey.
DAVID'S HALVAH
INGREDIENTS
One 12-ounce jar tahini.
2 cups sugar
1/2 cup water
lemon zest
Scraped contents of one vanilla bean or some pure vanilla extract.
DIRECTIONS
Put sugar and water into a saucepan. Stir until it reaches 250. If you don't have a thermometer then let boil and wait 2 full minutes.
It must get hot enough or it won't work.
In the meantime, have ready another bowl with tahini and vanilla and lemon. Mix it with mixer. When syrup in saucepan is ready, drizzle syrup from saucepan directly into bowl with mixer on low to medium.
This is key: do it little by little, but within 30 seconds or it will start to set. Use a spatula to put into 9 by 9 or rectangular glass baking pan that is very lightly buttered (just a very light film and you can use pam but wipe some off ).
Let set for 3 to 4 hours. You can put in fridge to make faster.
There was a time that I cooked for a living. I wore the toque and the checked pants and reduced veal stock to demi-glace in preparation for the sauté station in the evenings at the old Black Goose Grill in Darien, Connecticut.
But halvah definitely never came onto the menu.
It is a shame because it is really just crystalline sesame and honey.
I also added chopped pistachios because the flavor profiles work and I like a bit of crunch and it is traditional.
For me, personally, it is a nibble from the past and it reminds me of my dad.
BTEAVON and ENJOY!
---
Recommended for you:
---
Bring Tastes of Israel into your Kitchen!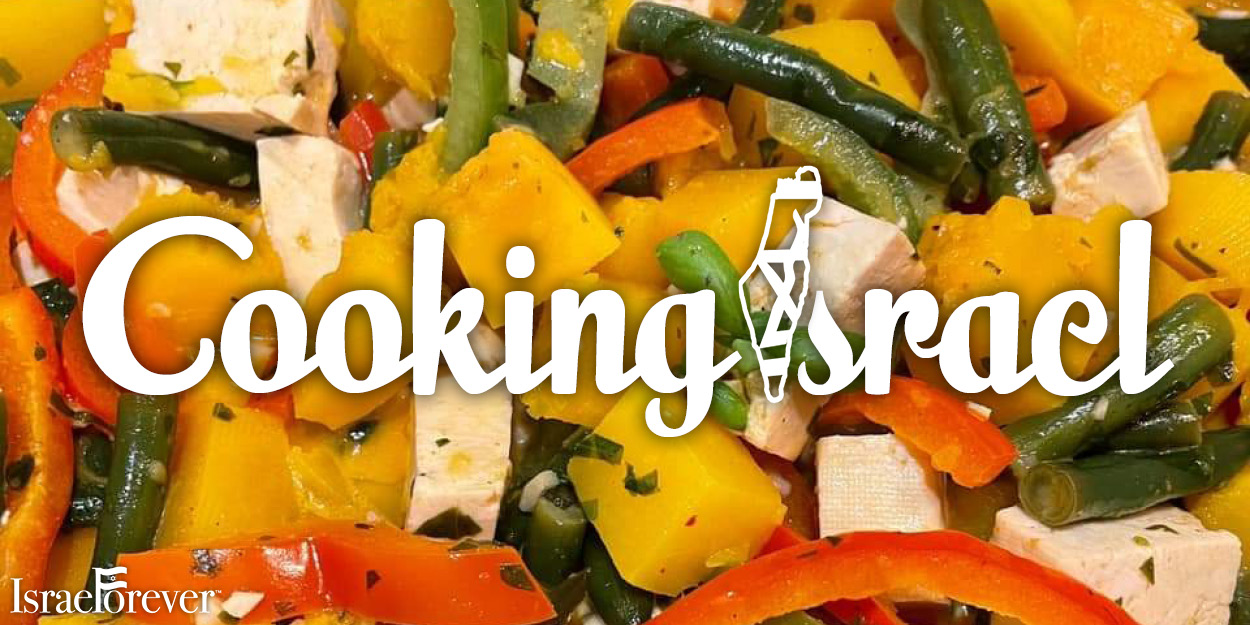 Let the aromas and flavors remind you of Israel, forever in your heart and in your life!

Click HERE to download our FREE Cooking Israel Cookbook.
About the Author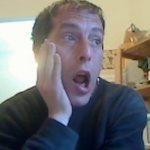 Michael Lumish is a PhD in American history from the Pennsylvania State University and has taught at PSU, San Francisco State University, and the City College of San Francisco. He regularly publishes on the Arab-Israel conflict from a cultural-historical perspective at pro-Israel venues such as the Elder of Ziyon, The Jewish Press, Jews Down Under, Campus Watch, and the Algemeiner, among other places.