The Importance of Israel Engagement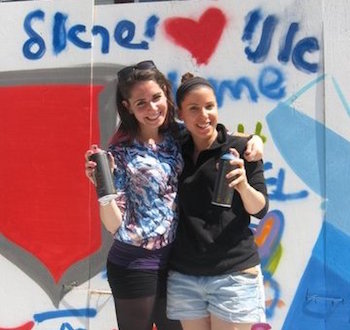 It's no secret that there are a lot of Jewish organizations in the United States, and all over the world.
It's also no secret that there are a lot of Israel advocacy organizations, especially in the U.S. There are, however, few groups and organizations which actively work to help instill a love of Israel in an engaging way.
There are plenty of places - Jewish Day Schools, religious schools, youth groups, synagogues, universities, and there are even plenty of parents- who would love to make sure that their kids have a love of Israel and stay involved with what is going on in Israel. However, be it fortunately or unfortunately, there are few organizations which exclusively focus on pro-Israel engagement.
Many students will visit Israel. College students, in particular, will most likely take a trip on Birthright, visiting the Jewish Homeland for the first time, and some may even fall in love with the country. However, once the trip is over, and the plane lands back down in the US, back to reality, there are few organizations providing programming to keep students engaged.
We don't even realize what we're missing; we don't know what we don't know. We see Israel through a tourist's perspective and we hear very divided opinions on the political atmosphere. Oftentimes we decide we've had fun, yet think there's no way for us to connect with Israel outside of politics and advocacy.
I am one of these students. Fortunately for me, I found the Israel Forever Foundation. I wanted to stay engaged with Israel, but stay out of the politics. The Israel Forever Foundation is perfect for someone like me, because I can participate in Israel-related activities (with no worries about politics) from wherever I am in the world. The organization is devoted to spreading awareness about Israel, beyond headlines, making it personal.
Through my internship with the organization I was able to share my love for the country, learn, promote their unique pro-Israel programs and share my knowledge with the world in a way that isn't immersed in the conflict or politics, but that, instead, inspires me to feel connected and to appreciate what it means to have a Jewish state in the world.
While IFF has given me the opportunity to explore and engage, there are only a handful of organizations that are trying to do the same. How are we supposed to keep young adults, specifically college students, engaged in Israel-related activities when organizations on college campuses have some sort of political agenda?

College students, on average, don't want to deal with politics. With classes, tests, and college life, there isn't much time left to learn about the political history, and figure out what you believe. We just want to be inspired and engage in the Israel we know and love now.
That is our pure love for the country. IFF will continue thriving because of the pure love of Israel that serves as the driving force for everything the organization stands for. That is the value of the Israel Forever Foundation and Israel engagement. Personal, not political. And ever so meaningful to a Jew like myself who simply wants to have a place where I belong.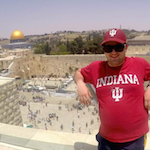 David Solkowitz is an intern for Israel Forever. A Jewish Studies and Journalism major at Indiana University, David is a dedicated and passionate student when it comes to Israel. In his free time, David enjoys writing about his experiences, travels and connection to the Jewish homeland.


---
Recommended for You:
---
INTERNSHIP OPPORTUNITIES