The Way To Our Stomach is Through Our Hearts: Show Israelis You Care
With the continued terrorism throughout the country, Israelis remain on high security alert. This means that many are choosing to stay at home instead of going out.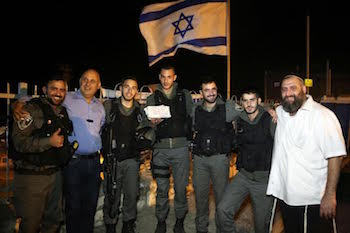 It means that soldiers and police are now roaming the almost-empty streets, to make sure those going to work, running errands, or refusing to be stuck inside, will be protected.
The combination has caused many eateries to suffer. After all, if people don't go out to eat, the cafes and restaurants can't make a plate of their finest for all of Jerusalem's citizens. And while soldiers may be hungry, enjoying delicious meals while on foot patrol isn't in the cards.
As Jews, food is always important to us. You have to admit that most of our holidays center around the meal, the food treats: matzo balls (not matzah!), honey and apples, and even large amounts of cheese cake. As a Jewish woman and now Jewish mother, I am worried that everyone needs to eat, that they don't eat enough or they need food for later -- just in case.
In that spirit, many organizations have taken it upon themselves to create initiatives for people to get out and eat, and to sponsor meals for security while on patrol. As always, we love highlighting the grassroots efforts that truly make a difference in people's lives and we want to help YOU - wherever you may be in the world - know about them so that we can keep alive the spirit of 'Showing Israelis You Care.'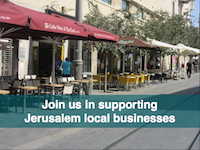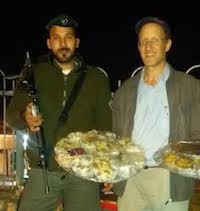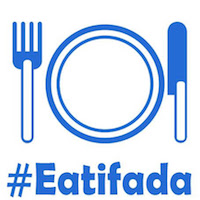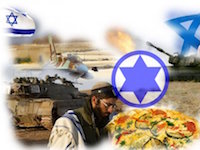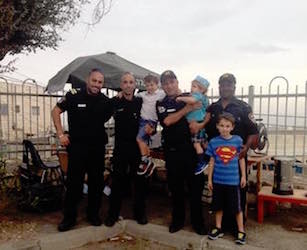 As for me, I too make sure the soldiers protecting my neighborhood have plenty of treats and a warm Shabbat meal, even if they have to eat it outside on patrol. My neighborhood, which has been under attack for two years and has been a hotbed of terrorism these recent days, has come together as a community to make sure those on the frontlines know we appreciate them.
During these tough times, there are many ways to bridge the distance. Interested in sponsoring a delivery to a local scool? Want to share a recipe mom's at home can make with their kids? The possibilities are endless… but one thing is clear: No matter how far away you might be, we can every one of us can make a difference!
Have an idea or campaign you want to have featured? Click HERE to share it with us!
---
Recommended:
---
SHOW ISRAELIS YOU CARE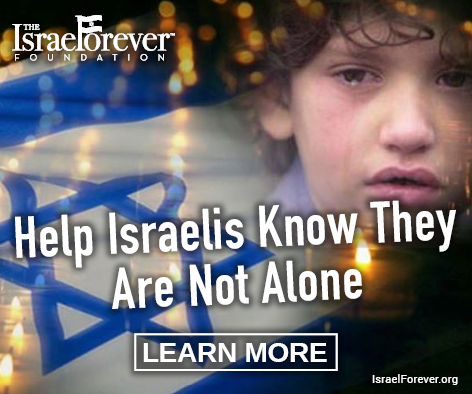 Write an inspiring Message of Hope for Israelis during this difficult time.
About the Author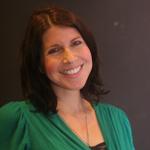 Molly Livingstone is a freelance reporter and comedian, not to mention a mother of two, living in Jerusalem. While playing all those roles, the script remains the same, showing the world the Israel that she sees everyday, from the people and places, to the culture and definitely the food.