Three Generations of Defending Israel
By Itzik Yaacobi
As an 85-year-old Holocaust survivor, I felt an internal obligation to send a direct message of support to our soldiers serving on the front and their families.

While Western hypocrisy about the conflict between Israel and Hamas eats away at my heart, I believe, as I always have, in the strength of Israel. In recent weeks, I could not help but think of our soldiers in Gaza, fighting in sweltering heat inside armored personnel carriers or next to terror tunnels.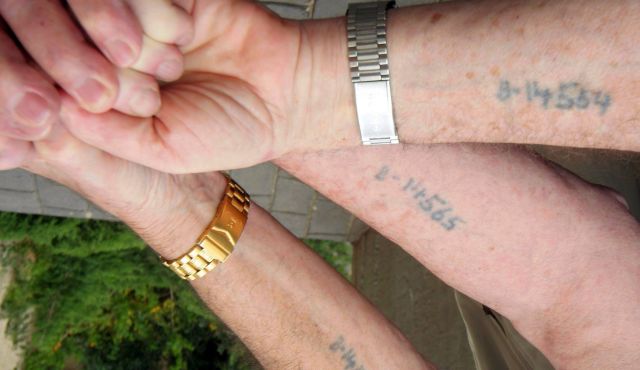 As a teenager, I survived Josef Mengele's selection at Birkenau and a death march. During the selection, I was standing next to my grandfather, but my cousin shouted at me to go right. I was a handsome blond and Mengele decided to keep me alive.
In Israel, I fought in the War of Independence and was wounded in the Battle of Negba. I spent a long period at Hadassah Hospital with my eyes bandaged, and there was no one to even ask me how I was doing or tell me good morning.
At the time, the country had only 600,000 people. Today, however, there is a support network that did not exist then. The crowds of people at hospitals supporting wounded soldiers and the children sending greetings and packages to soldiers give me great satisfaction.
I am a disabled IDF veteran and a victim of Nazi persecution. The Holocaust is present in every thought of mine, particularly in my dreams. But unlike those who live in the shadow of the Holocaust, I always espouse the mantra "Masada shall not fall again." Or as my son in the U.S. puts it, "Never again."
I was unable to grieve for my relatives who died in the Holocaust because I was not with them when they perished and did not bury them. Since 1944, I have not cried. I have no tears, but I completely identify with bereaved families and feel their cries in my heart.
In the Holocaust, we were unable to put into practice the phrase "We paid our enemies back in kind." Perhaps that this is now possible will help soften the blow a bit, as bereaved families know what their children were fighting for and for what they died or were wounded.
For the past month, my 20-year-old granddaughter Ella (Lala, as we call her) kept me safe in the south. It is a little sad and little funny, a feeling that is not easy to digest, but I am proud of her. My son was a paratrooper and later a company commander in the Givati Brigade.
For three generations already, my family has served in the Israel Defense Forces and defended our country. I very much hope that my small grandson will not have to go through the terrible experience of war.
After the Nazi Holocaust against the Jews, people said "why didn't the Jews resist, why didn't they fight back?" Those who could, did. But the silence of the world allowed the atrocity to take place. Today, Israel has neighbors who not only call for her absolute destruction but have it written into their charters. They espouse destruction and annihilation of all Jews, all over the world.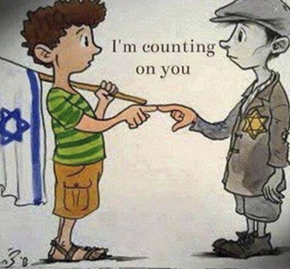 This is not a local Israel/Arab conflict. Its about evil vs. moral. Believers vs infidels. Israel is the world's Jew, and Israel's war on terror is everyone's war on terror. This is a global fight, with Israel on the front lines. This is the fight for our future as the Jewish People.

Let nobody EVER again ask, "why didn't they resist, why didn't they fight back."
We undoubtedly will win, but at a very painful cost. Let us hope that Hamas will learn a lesson this time, because, after all, we only want to live in peace. I encourage our fighters and hope they will all soon return home safely.
---
Recommended for you:
---
THE HOLOCAUST AND HATIKVAH