In Israel When Our People Need Us
By Raquel Binder
It has been a busy few weeks for the Toronto Diller Teen fellows.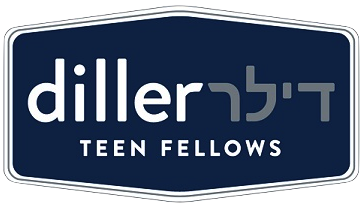 We were set to fly to Israel to participate in the International Summer Session, where the Toronto Teen fellows spend a "Community Week" with their partners from Eilat-Eilot and then join over 500 fellows from across North America and Israel for the International Congress. We were packed and ready to depart on July 16th, just a few days into "Operation Protective Edge."
Over the course of the past two weeks, many if not all of the other nine North American Diller communities had participants decide not to join their groups in their travel to Israel. Toronto, impressively, remained a united front – with all Fellows and parents trusting in the decisions made by UJA Federation of Greater Toronto, and the Diller offices to go forward as planned.
Our entire Diller cohort stood by Israel. Toronto stood by Israel.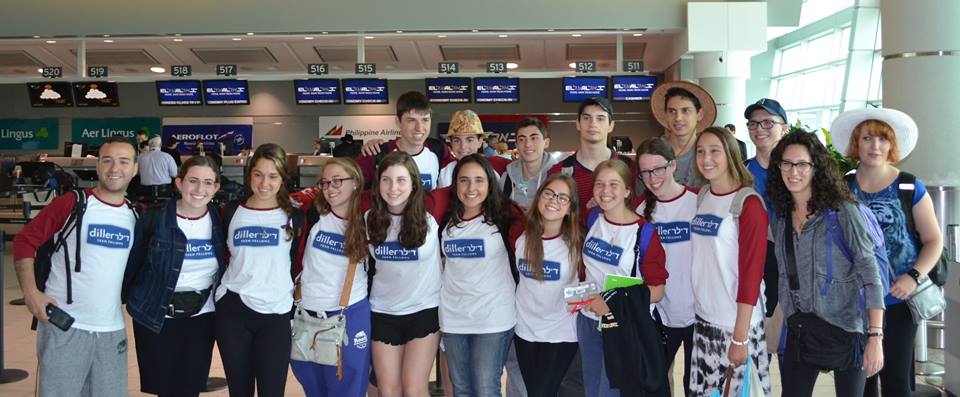 Just 24 hours before we were set to depart, we were made aware that all nine other North American Diller communities cancelled their travels to Israel - some because of the US travel advisory, and others upon advice from their Israeli Partner city who, understandably, did not feel that they could fully participate in the program given everything going on.
This was not the case for our partner community in Eilat-Eilot. When our Diller cohort reached out to their counterparts in Eilat-Eilot and asked about the local situation, and if the Fellows and their families were comfortable with us visiting and proceeding as planned, their response was a unanimous "yes".
They wanted us to come and even suggested that the best support we could provide is to actually be there with them, and that after all "family sticks with family."

And so once again, after consulting with our security offices, our cohort of Fellows and parents along with our staff and lay volunteers decided that we would indeed go – even if we were the only North American community to do so.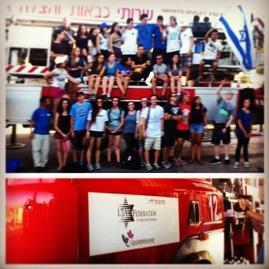 We arrived in Eilat to an incredible Community Week schedule. We visited amazing Eilat landmarks such as the Marine Observatory Centre, local Fire Station, Top 94 Extreme Sports Centre, a boat cruise, and local kibbutzim. We volunteered in community gardens and programs for children and young adults with special needs. We all felt proud to be making a difference.
All of our programming focused on the Diller pillars: Tikkun Olam, Leadership, Israel, and Community.

Our Fellows engaged in discussions about what partnership and community means, and how we can achieve success when we are together and across borders.

On our first evening, the Code Red sirens sounded, sending everyone seeking shelter - an alarming experience to say the least. Not one person complained of fear or danger. Instead, the Israeli and Canadian Fellows engaged in an incredibly powerful conversation about how being together during these difficult times reassures them that peace is possible only when a community stands strong.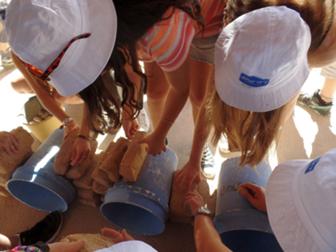 Incredibly generous donors from Toronto raised $2,100 to be given to the Eilat community. The Fellows, tasked with deciding how to allocate the funds, chose to provide funds to two groups: give supplies to the soldiers working tirelessly at the Iron Dome, and support relief programs for families living in Sderot - the partner city of Toronto.
Our cohort was given the huge honour of visiting soldiers who had a few hours off to rest and wash up at the Beit Hachayalim (house of the soldiers) in Eilat. We were so appreciative to have the opportunity to hand deliver the donated supplies and personally thank the soldiers for protecting our country and to remind them that Jews in the diaspora stand by them and are so grateful for the sacrifices they are making every day. The soldiers were so happy to have us visit — it was an amazing reminder that something so simple can change someone's day.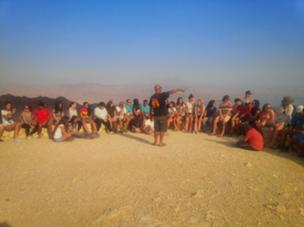 With the conclusion of Community Week, our group set off for a Shabbaton in Masada. We ascended via Cable Car and learned about how the story of Masada relates to our lives today and even the current situation in Israel. We spent the weekend learning from incredible Diller International staff about how we can take everything we have learned about partnership, coexistence, advocacy, and apply it to our communities back home. We then travelled to Jerusalem where we commemorated Tisha B'aav, visited Yad Vashem, Har Herzl, and toured the Old City.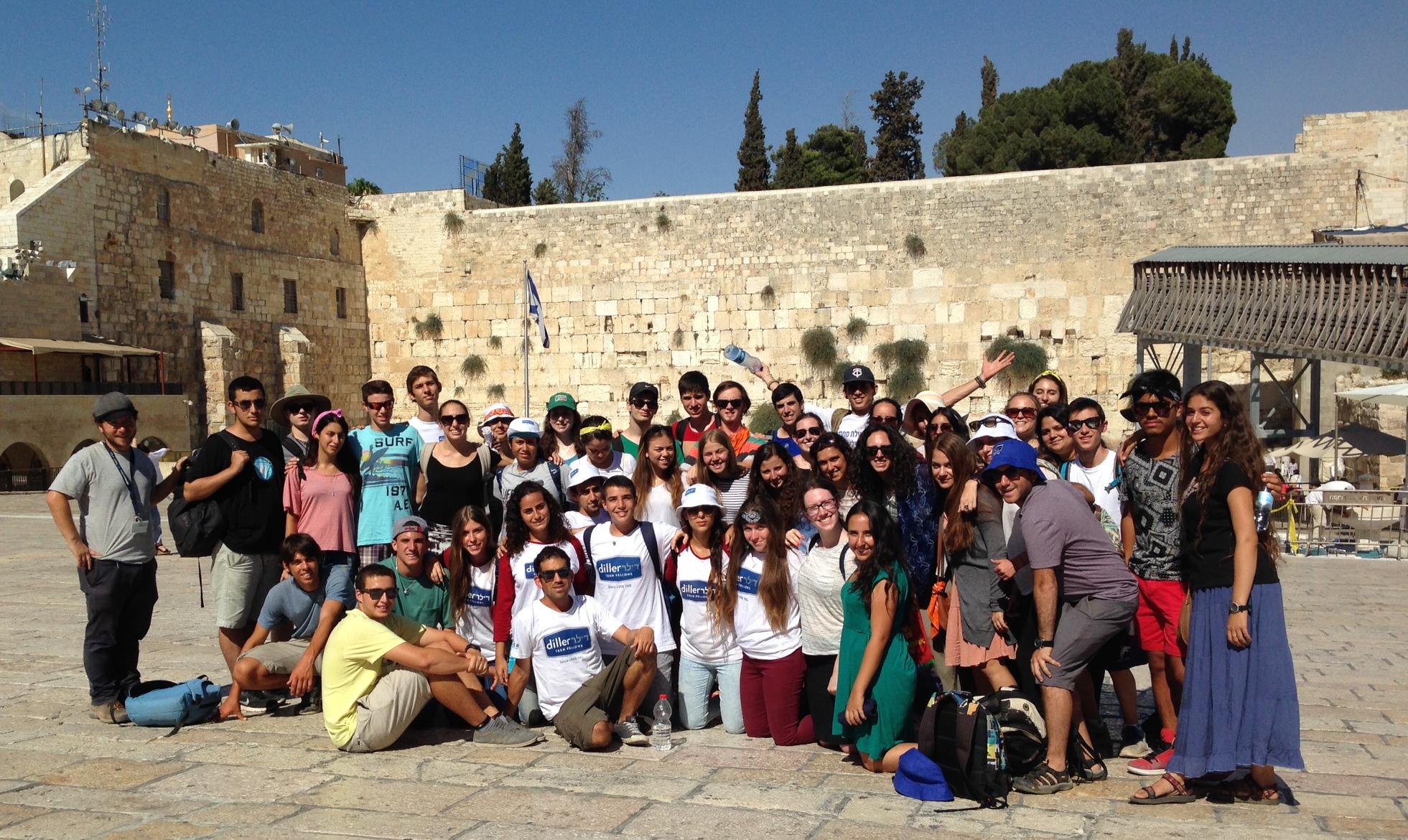 Our travel from Eilat to Jerusalem, focusing on merging past with present, really drove home the idea that we are here, undefeated.
We are very fortunate as a cohort to have the opportunity to be in Israel now. Showing our support and lending a helping hand where needed is crucial at this time. As a result, the profound relationship between Toronto and Eilat has only grown stronger.
As the Diller Toronto and Eilat cohorts conclude two weeks of living as a unified community, we are certain that each fellow will leave with a renewed sense of partnership, leadership, and a commitment to creating a safe future.
Raquel Binder is the new Coordinator for Toronto's Diller Teen Fellowship Program. The Diller Teen Fellowship is funded by the Helen Diller Family Foundation, a supporting foundation of the San Francisco Federation's Jewish Community Endowment Fund, in partnership with the UJA Federation of Greater Toronto.
---
How do you share your IsraelLove?