Translating IsraelLove through Music
By Tamar&Netanel
My parents weren't born in Israel – my mother came to Israel when she was 20 years old from New York and my father came as a child from Morocco. Tamar's mother was born in Israel and her father was born in France while his family was on their way to Israel from Morocco.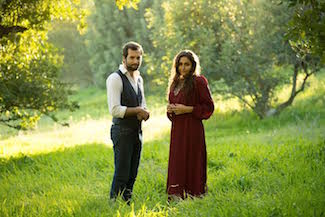 Both Tamar and I grew up listening to American folk music at home – great artists like Simon and Garfunkel, James Taylor, John Denver, Carole King and the Carpenters. This music made a lasting impression on us and we always felt a special connection to it.
Tamar studied music at the Jerusalem Academy of Music and Dance and became proficient in violin, guitar and vocal. I taught myself to play the guitar.
In 2008, I enlisted in the army and served in the demolition unit of the IDF. Tamar did her army service in the IDF radio station. During her army service, Tamar began to perform part-time in coffee shops and pubs in Jerusalem. Following her release from the army in 2011, she began composing and performing full-time as well as recording her own EP. At that same time, I was writing and composing songs for myself and dreaming of the day that I would be able to do it full-time.
One day, two years later, in 2013, I went to see Tamar perform in "Halitatea" - a friend's Tea House in Jerusalem. I was so impressed by her performance that I went up to speak to her. We talked for a while and realized that we had so much in common, that we made a date to perform together. Since then, we have been together – in our lives and our work – and we were married in August 2014.
Our music is unique on a number of levels because it comprises a subtle integration of old and new – the timeless American folk and country music from the 60's with modern nuances. It also incorporates our strong bond and love for Israel. Through our music and original lyrics, we are trying to give our audience a sense and connection of the Jewish values with which we grew up in Israel, as well as a feeling of peace, harmony and appreciation of nature and all it has to give us.
Our debut album was released in April 2015 right before Pesach and contains folk and country style music with our own original lyrics and melodies which were also influenced by our Jewish roots – including one composed text by Rabbi Abraham Yitzchak HaCohen Kook).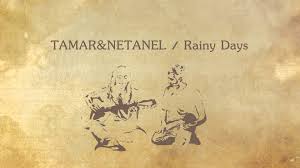 We perform all across Israel in many different venues, such as the Jacobs Ladder Festival, The International Arts & Crafts Fair and many others.
Our first single released from the album – OH LORD – was played on the radio in Nashville, TN and in Australia, where it was received with great enthusiasm, as well as, of course, in Israel. Our other singles have also been successful and have been covered by the press (88 FM Radio, NRG).
Tamar&Netanel can be found online
---
Enjoy more songs of Israel and that Celebrate Jewish Pride!
---
DON'T HAVE THESE VIEWS OUTSIDE?