Up, Up, and Away Over the Galilee!
By Dave Bender
With the torrid Israeli summer in full swing, beaches and campgrounds are packed, hikers are swarming the trails from Metulla to Eilat, and festivals are popping up like mushrooms after the rain.
One of the more colorful and exciting of the outdoor venues are the two International Hot Air Balloon Festivals, held several weeks apart in August, at the Ma'ayan Harod National Park in the Lower Galilee, and at the Besor National Park in the western Negev.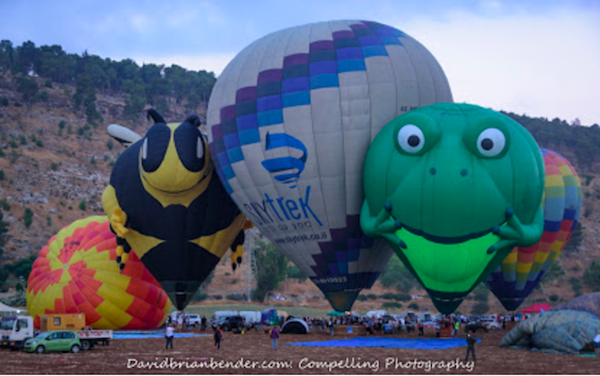 Officials at the two-day Gilboa event, speaking to Israel Forever Foundation photographer and contributor, Dave Bender estimated that upwards of 10,000 campers and day-trippers attended the meticulously-organized massive get-together.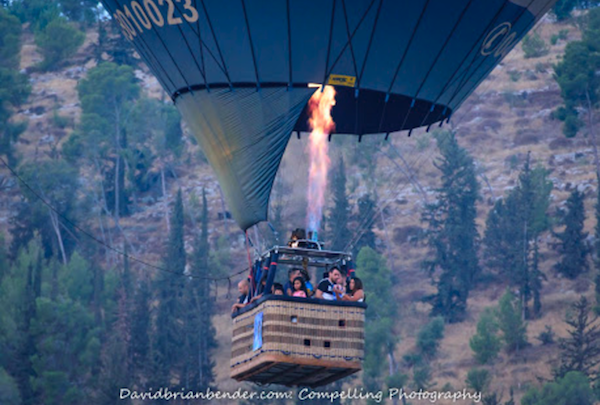 Hundreds of families and friends packing tents, bedding, and a variety of camping gear set out their tents, tarps, and portable "mangal" barbecues across the lawns that edge the winding stone-ledged, icy spring water watercourse that traverses the park.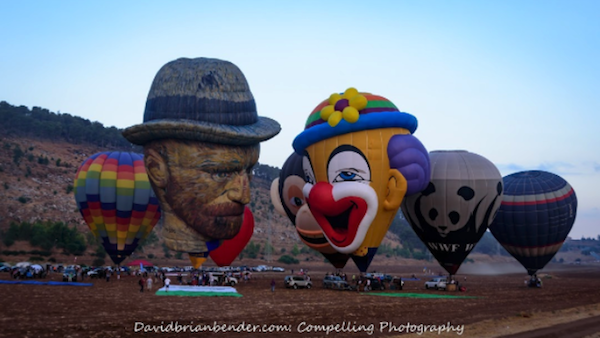 The afternoon and evening of the event, small plane, ultralight, and paraglider pilots buzzed and wowed the crowds, as they swooped at treetop height over the venue, and flared for landing in the adjacent impromptu runway.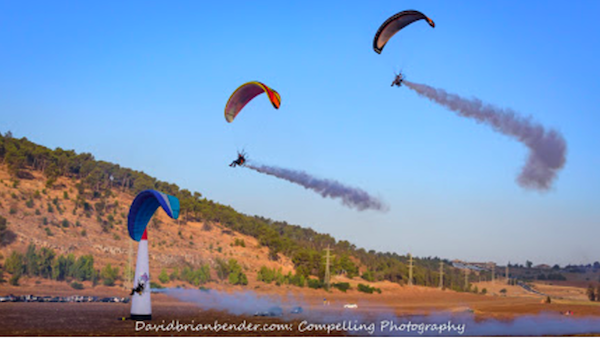 Balloonists from Israel and some seven countries, among them Germany, Australia, and Canada, worked overnight readying their equipment, in preparation for the early morning event, set to commence at dawn.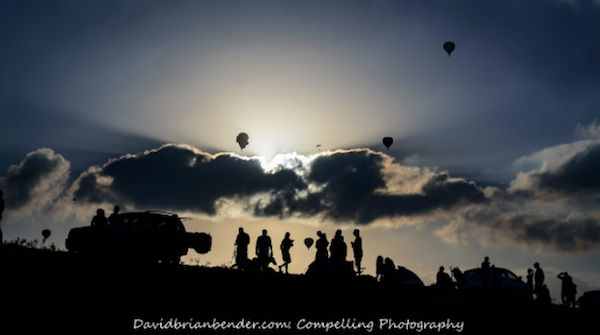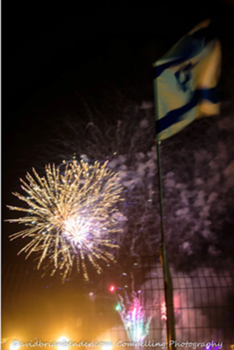 As the loudspeakers across the campsite blared out a cheery "BOKER TOV!" at 4:30 AM, bleary-eyed, I stuck my head out of our tent and was amazed to see throngs of families already heading over to the viewing area, alongside the tent campgrounds.
Personally speaking, as a four decade immigrant to Israel, and one who's served nearly two of them in the IDF as a conscript and reservist, the last time I saw Israelis jump out of tents this fast was in basic training (...a decidedly less cheerful affair).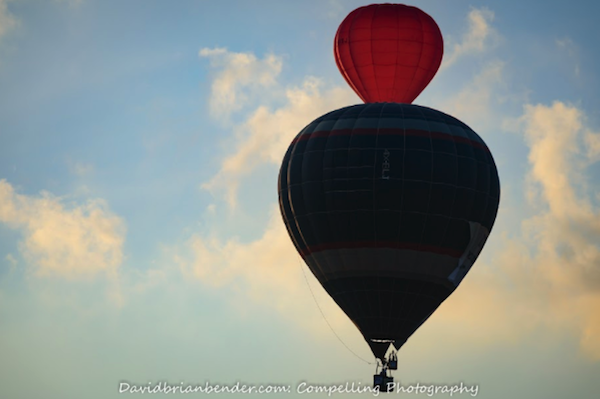 In any case, whatever your flavor of summer fun, Israel offers an embarrassment of riches - come join us soon!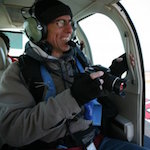 US-born Dave Bender is a seasoned professional photographer with extensive experience in digital photography and multimedia production. He has resided in Israel for almost four decades, raised a family, served in IDF infantry and artillery field units, and now makes his home in Safed in the northern Galilee.
---
More Photo Blogs:
---
Do You Have a Story to Tell?