Virtual Turned Real: A first encounter with Israel
My journey began when I realized that this was the next stage in my life.
I had to talk to the Israelis eye-to-eye. How would I get to do that unless I went there? I planned a trip. The first week I wanted to be there by myself although I realized that at some point I would have to join with a tour group to get around the country since I have a seizure disorder.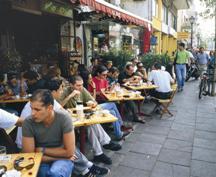 People in the States asked me what I was going to do there especially when they heard that my first week I was traveling alone.I said, "I'm going to talk with the Israelis."

People asked if I was fluent in Hebrew. I said, "No."

I said, "Don't worry about it"- I had already adopted Israel speak without realizing it.

People would ask, "Do you know people in Israel?" I would say, "Nope, I don't know people in Israel except for a bunch of volunteers who I've never met except on a website."

I was determined. I said I would talk to the Israelis wherever that was possible: "I'll talk to them in the cafes, the hotel lobby, the streets, the shops."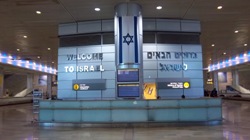 I made plans to do Bikur Cholim and scheduled site visits with two organizations providing services to disabled Israeli soldiers and victims of terrorism.

I boarded an El Al flight to Israel on November 1, 2011 and spent the first week in Tel Aviv.
I couldn't believe what was happening to me. I was surrounded by Jews in a Jewish nation-state where there was an ongoing effort to realize full People hood - in whatever manner individual Jews interpreted the meaning of that.
Everywhere I looked, I smiled at the signs in Hebrew, Arabic and English. I walked up to people without hesitation, asking, "Do you speak English?" Everyone replied good-naturedly, "Of course we speak English!" and then proceeded to ask what brought me to this special place in the world.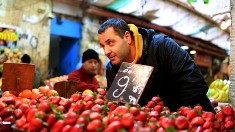 I had serious conversations.

I had hysterically funny moments in conversation.

I thought, "I like these Israelis. They are straightforward. They're cool."
Well, except for the cab driver who cheated me but there's one in every crowd no matter what country you are in.
I met with one of the Founding Directors of the Friend-a-Soldier initiative, an active reserve, combat soldier who served in an elite unit. In the span of one hour I began to grasp that there is a complexity to the situation on the ground that is unlike anything I had understood from my sofa in the States.

I learned how much someone like him desires peace but also how much he's willing to defend Israel if he needs to.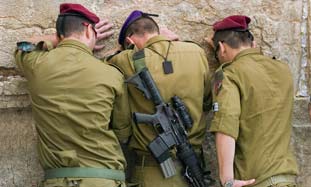 After 56 years of my life without ever going to Israel, without every talking to an Israeli here or anywhere. much to my surprise, via the internet I formed a connection with a few Israeli active reserve soldiers who opened a door for me and as a result, I started down a pathway.

It's been a bumpy path, and not always easy to explain to others but I keep pushing forward finding my own meanings in various experiences.
The tipping point in my relationship to Israel wasn't through articles or books although these were useful. The difference was in the person-to-person connections to the Israeli people even if just through emails and dialogues over the internet.
I've been back to Israel since that initial trip and the connection is still there, as is the dream of returning. What I find challenging is how to maintain that connection from a distance and how to connect with others who share the same interest. I am most certainly an avid advocate for Israel, and the person-to-person remains something I long to foster, even from a distance. Maybe there is a way to unite the virtual and the real? Blogs like this are a pretty good start...
---
Recommended for you:
---
STAY CONNECTED NO MATTER WHERE YOU LIVE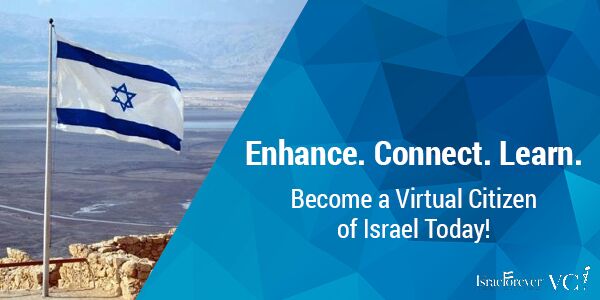 About the Author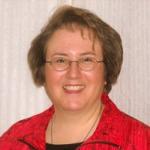 Rhonda booked her first trip to Israel, traveling by herself, determined to initiate conversations with Israelis in cafes and shops for a fuller portrait of the country than that provided by news outlets in the States. She left Israel knowing that, "it's more complex here than anyone in the Diaspora can grasp from their living rooms" and that she was in love with the country and the people. She is trying to make a career change into a role where she can work full time on behalf of the State of Israel and the Jewish people.