Wear It Proud: Thank You IDF
By David Kramer
At this challenging time in Israel, we are all looking for a way to get involved, to feel connected.
To show Solidarity and Support to our brave soldiers, including a number of my friends and family members, fighting on the front- line, in Gaza, I wanted to do something unique - something that would not only show them we are behind them, thinking of them, praying for them, but also giving them a token gift of which they can be proud.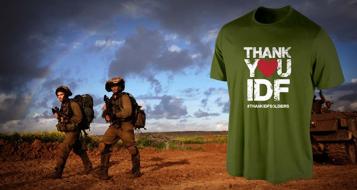 Together with Thank Israeli Soldiers, we at Nu Campaign are sending a "Thank You IDF" shirt to as many soldiers as possible - printed with a personalized message and verse from Psalms on the inside of the shirt so that it is close to their hearts. We hope this small gestrue will lift their spirits and encourage them to continue their fight for the security, and dignity, of our nation, our state, our citizens.
By pledging a shirt to a soldier/s via the link below, you will bestow a gift to a soldier AND receive a matching shirt. If you are in Jerusalem, you are welcome to join our packing event on Friday mornings!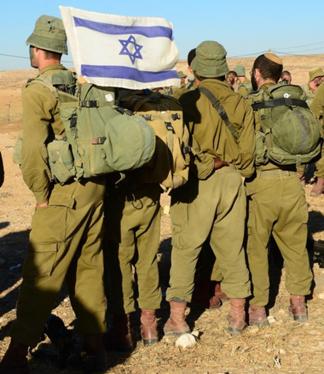 As a soldier who serves this country, I can testify that we have the most ethical army in the world, who go to incredible measures to avoid innocent casualties on the other side, while fighting an enemy that have no regard for human life- ours and theirs.
I have little regard for what the world thinks. We have to fight for ourselves, stand up for ourselves. I care about our soldiers who are fighting a just war, risking their lives to defend our country and the Jewish people.





The time to stand with our soldiers is NOW!!! We - THEY - need your help!!!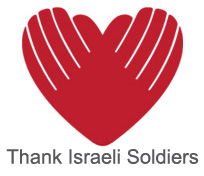 Proceeds go to Thank Israeli Soldiers, an Israeli non-for-profit organization that educates, embraces and empowers the soldiers of today who are our leaders of tomorrow that is also a partner of The Israel Forever Foundation.




---