What a Mitzvah Project Means Two Years Later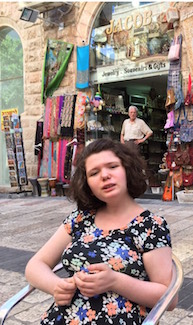 During the winter and spring months of 2014 my family was preparing for our younger daughter's Bat Mitzvah. We were focused on color schemes (pink and orange-her favorite!) and all the assorted preparations, but we wanted to select a mitzvah project that would make a positive impact on the recipients as well as provide something meaningful for our Bat Mitzvah girl, Arianna.
Arianna prepared for her big day with tremendous enthusiasm. Even though she has special needs, she was well aware that her Bat Mitzvah was about her role in becoming a young Jewish woman in the community. We learned together with our rabbi and rebbetzin, we read books about Pirkei Avot, the lessons of the fathers, we talked about what it means to live Jewishly, and the importance of a life connected to Israel.
When our close friend Elana, Executive Director here at Israel Forever, suggested Arianna could do her Mitzvah Project with Sadnat Shiluv, a wonderful school for students with special needs, we jumped at the opportunity.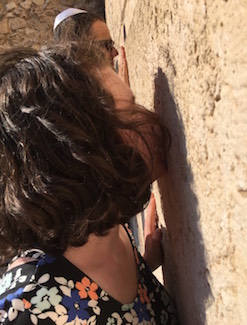 The connection between the goals of Sadnat Shiluv and the goals of our family were undeniable. Just as we were raising Arianna to reach her fullest potential surrounded by the love and support of her family and friends, Sadnat Shiluv is dedicated to providing an education and community for their students and families replete with an array of challenges so that they are always able to grow.
Thanks to the incredible kindness of our family and friends Arianna's mitzvah project was a huge success. The money that was contributed to the school helped to ensure that the students could enjoy learning in a therapeutic kitchen. Just as importantly, the messages of encouragement that Arianna received will live in our hearts for many years to come.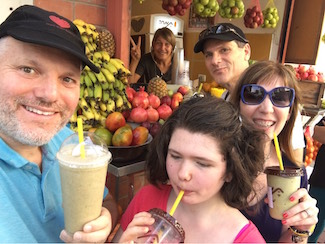 Too often we write people off if they do not meet some construct of what is "good enough". Being the mom of a child with special needs has taught me more than I ever thought it was possible to learn in one lifetime. I have learned acceptance, love, patience, but most of all, I have learned that everyone has a purpose. When provided with the right opportunities, we can become our best selves.
When I ask Arianna if she is happy with the mitzvah project that she chose to do she tells me yes. She is proud that she could help Sadnat Shiluv expand in meaningful ways. She was excited to hear that Israel Forever is once again partnering on this year's Swim for Sadna. We hope you will join us in supporting the Sadnat Shiluv school community as they strive to continually provide more and better for their students.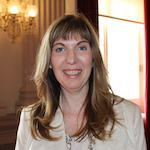 Heidi Krizer Daroff enjoys sharing her passion for Israel with others as North America Director of The Israel Forever Foundation. While her passport indicates that she does not reside in Israel, her heart definitely does. Through her storytelling, Heidi invites you to grow your involvement and add more Israel Forever into your daily life.


---
Recommended for You:
---
SHOW YOUR ISRAELLOVE AND CONNECT WITH INCLUSIVE ISRAEL!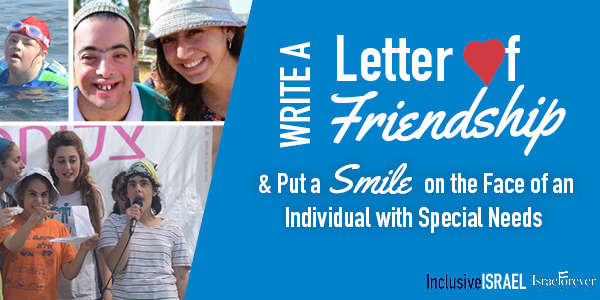 Write from the heart and find a new friend in Israel who you can exchange letters with! SEND YOUR LETTER NOW

Interested in getting your community, organization or school involved? Contact us today! 
About the Author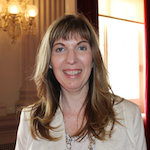 Heidi Krizer Daroff is a longtime activist for Israel and a volunteer with a number of organizations, finding unique ways to help the Jewish People and the Jewish State. While her passport indicates that she does not reside in Israel, her heart definitely does. Previously having served as North America Director for Israel Forever, Heidi continues to share her passion for Israel with others in as many ways as she can.