What a Wonderful World
By Akiva Gersh
(I planned on writing this blog even before I opened up the news after Shabbat and heard about the multiple massacres that took place in Paris on Friday November 13, 2015. Now, in the wake of yet another display of the growing evil of our world, my desire to express and share the words of this blog has become even stronger.)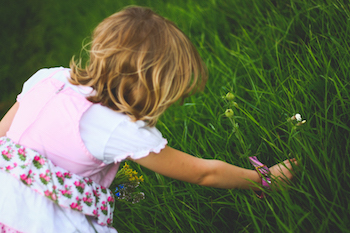 I sat on a bench in a park down the street from our house and watched my two girls play together so sweetly and innocently. They made up their own games that made use of the ladders and slides of the playground equipment. The sun was making its grand and dramatic exit from the world, shining its final rays of light through the nearby trees. Three slightly elderly men walked by, one with a walking stick, talking and laughing. It seemed as if they've been friends forever.
It was one of those moments. One of those moments when all is good. When life is beautiful in a total and visceral kind of way. When life becomes solely and fully about the moment you are in and the place in which you are physically present.
In this moment and in that place, my faith in the world was restored and strengthened. I believed in the beauty of life again. In the human potential to do good and be good and build a better world. A simple park with aging play equipment had the ability to bring smiles to my daughters' faces. To make them laugh and wonder and imagine and make believe.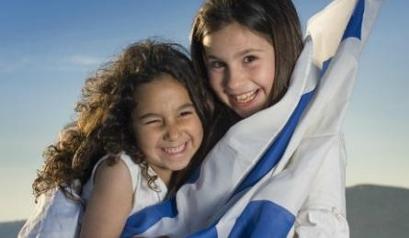 It was a moment I wanted to linger in and soak up. And remember about when its end would eventually come, for it was medicine for my heart. A heart which has been breaking over and over again after each story I read about another violent attack against another Jew in Israel and after each video I watch (which I know I shouldn't) showing another terrorist trying to hurt another innocent civilian, walking on the street or waiting at a bus stop, or soldier on guard duty trying to keep the peace.
As my battered and bruised faith was being healed with each smile and each laugh my daughters were emanating, one thought sounded through my mind:
What a wonderful world.
What a wonderful world.
We live in such an incredibly beautiful world.
I just sometimes forget to notice.
But it makes sense why.
Most moments and most people in our world are good. Some are even very good. But the underlying tragedy of the fanatical and fundamentalist terrorism that our world is plagued with (and the amount of times I read about it in the media) is that it convinces us that our world is a brutal, ugly, scary and dangerous world. That in every place and in any moment any person can be like those people we read about on the news. The ones with the knives hidden away in their hand or in their bag. Or with a suicide belt ready to detonate at any moment. It leaves us wondering and speculating and looking over our shoulder or staring at someone who looks like "one of them".
The terror organizations that proclaim war on the world want to not only instill fear in us, but also distrust and disbelief. They want us to give up and give in. To no longer believe. To be too scared to notice the abundance of beauty in our world. To be too frightened to even care to see. To forget that we can.
My sweet Shabbat with my children came to an end, after which I turned on my computer to write these words. As is my custom, I first checked the news. That's when I learned about the carnage in Paris. About the innocent people who were executed in public, at a concert or out to dinner with friends, by Islamist jihadists who believe that Allah celebrates the spilling of "infidel" blood.
The world is so dark. So evil. So scary.

But it is still, I remind myself, so wonderful.

Those moments at the playground today with my daughters did happen. They weren't a dream and they can't be erased by the news of new tragedy.

The terrorists cannot dictate how I look at the world. Unless I let them.

And today I am choosing to see the world in all of its wonder and magnificence.

And I hope that tomorrow I will do the same.
DISCUSSION QUESTIONS

---

If you lived in Israel how do you think you would react to this latest wave of violence? Would you change your lifestyle in any way?
How has your hope and belief in peace been affected by recent waves of violence and terror both in Israel and the world?
Do you think the world has a chance of defeating terrorism?
What message would you want to share with Israelis and citizens of France right now in the wake of recent terror attacks?
Do you believe the world will know peace in our generation?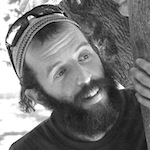 Akiva Gersh made aliyah in 2004 and has been working at the Alexander Muss High School in Israel ever since, teaching students from abroad about Jewish History and Modern Israel and guiding them around the country on weekly trips. On the side, Akiva maintains a youtube channel where he shares his own music and Jewish spiritual teachings. He is also the co-founder of a new and developing traveling and experiential Israel study abroad program, Tiyul B'Aretz. He lives with his wife Tamar and their three children in Pardes Hanna.
---
Recommended:
---
AM YISRAEL: FOSTERING JEWISH UNITY AND PRIDE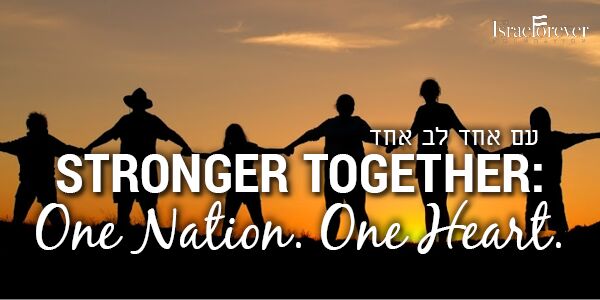 How are you making a difference for Jewish Unity?