What I Want You To Know About My Friend, Frank Sinatra
By Tom Dreesen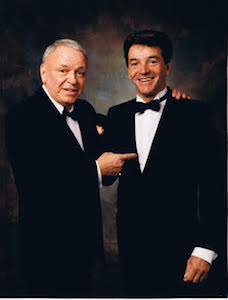 For 14 years I was blessed to be able to tour around the United States as the opening act for Ol' Blue Eyes, The Chairman of the Board, The Voice, the one and only Frank Sinatra. He was not just somebody I worked with, he became a close friend and I was with him until he sang his last song on February 10,1996.
Frank was a loyal man and he stood by his friends through the good and the bad. Wherever Anti-Semitism was rearing it's ugly head Frank spoke out. There are multiple theories on why he felt connected to the Jewish people but nobody disputes that he held the Jewish people and their homeland in his heart throughout his life. He often took the opportunity to help raise money for the Zionist cause.
His talent brought him awards that are just too numerous to list however I would like to point out a few of them. He received an Academy Award in 1946 for a film called "The House I Live In" where he taught a group of kids to respect each other's religions. This is a lesson that so many of us could still learn from today. Frank co-starred in the 1965 movie "Cast a Giant Shadow" with Kirk Douglas about real life Jewish American war hero Mickey Marcus, who fought and lost his life during Israel's War for Independence. He played a Jewish pilot. The movie was filmed in Israel and Frank was very proud of the film and his part in it.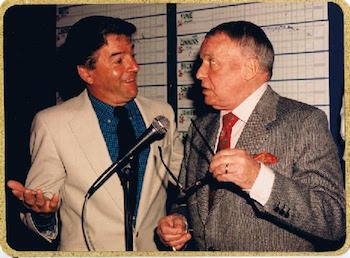 When I was growing up my mother had a plaque hanging on the wall that said "The talent you have is God's gift to you but what you do with that talent is your gift to God." Frank Sinatra sang his songs and millions of dollars were raised and Protestant Orphanages were built and he wasn't Protestant. He sang his songs and millions of dollars were raised and thousands of African American children went to college and he wasn't African American. He sang his songs and millions of dollars were raised and a synagogue was built and he wasn't Jewish. Frank's many trips to and his donations for Israel are well documented but I want people to know that there were numerous other donations to Israel that he chose to remain anonymous.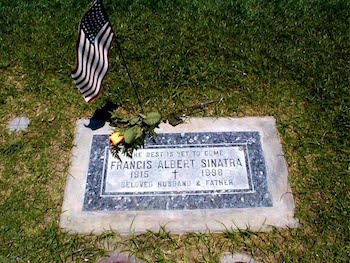 SINATRA received ISRAEL's MEDAL of HONOUR from Menachem Begin in 1972, and built THE FRANK SINATRA CAFETERIA in Jerusalem's Hebrew University.

Four years after his death, there was a terror attack in that very cafeteria. Seven people were murdered, five of them were American, and over eighty people were wounded. The death and destruction wrought on the people of Israel would have broken his heart.
One evening during dinner at Frank's compound down in Rancho Mirage, California the subject of Frank's visits to Israel came up and he talked about how well he was treated and how impressed he was with Menachem Begin and the country. I remember he said "It's a little country with large accomplishments".
If it's true that the talent you have is God's gift to you but what you do with that talent is your gift to God then I know of no one in my industry who has done more for his God than Frank Sinatra. On May 14,1998 a good friend of Israel was laid to rest not far from the synagogue he raised the money to build.He lies under a simple tombstone that says "The Best is Yet to Come" Francis Albert Sinatra. I believe and I know Frank does too, that in no small part this holds true for Israel as well, the best is yet to come.
Rare footage of Sinatra in Israel:
Best is Yet to Come video: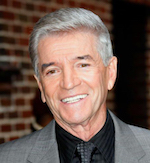 Comedian Tom Dreesen has made over 500 appearances on national television including 61 appearances on the Tonight Show. He was a favorite guest of David Letterman and even hosted the show in David's absence. He toured the nation for 14 years as the opening act for Frank Sinatra. He's in constant demand as a stand up comedian and Master of Ceremonies of corporate events and appears in theaters doing his one man show "An Evening of Laughter and Memories of Sinatra" which the Chicago Tribune called "BRILLIANT..FUNNY.. POIGNANT". For info concerning booking "An Evening of laughter...and stories of SINATRA", or for TOM DREESEN to be MASTER of CEREMONIES at your event, please contact Elliott Gordon at elliottgordon@ymail.com or 646-675-1884.
---
Recommended for You:
---
MY HERZL: LIVE THE LEGACY

Explore the Connection Between Herzl's Legacy and the Commitment to Israel as a Jewish State today!