By David Matlow
What Would Herzl Do?
---
Recommended:
---
How are You Celebrating Israel?

Come explore the many ways you can Celebrate Israel every day!
About the Author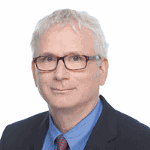 David Matlow is the owner of the world's largest private collection of Herzl memorabilia and is the producer of My Herzl, a 52 minute documentary by Israeli film maker Eli Tal-El. A partner at Goodmans LLP in Toronto, David is the Chair of the Jewish Foundation of Greater Toronto, together with Andrea Cohen, of Toronto's 2015 Campaign for the United Jewish Appeal.