When a Zionist Becomes an Artist
By Ariana Michal Heideman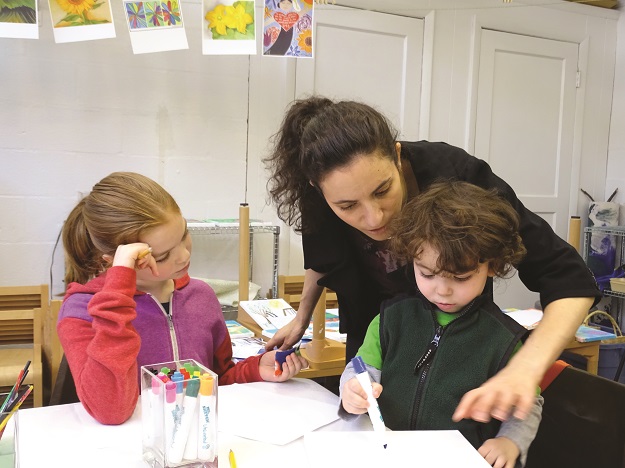 Art has a way of healing; both for the creator and for the recipient.
Many presume that it takes a special type of talent to be considered an artist; but all it takes is little passion to create something special for someone in need.
When I woke up on Good Deeds Day, I knew it was going to be a great day. But I could never have imagined just how meaningful it would be, not only for the participants, but also for myself.
"I'm not an artist," a passersby told me as I invited them into Art Room A at the JCC of Greater Washington our Israel Forever Foundation Healing Arts Watercolor Painting Class.
"But there's no experience necessary! And your paintings will be sent to children and adults who are victims of terrorism living throughout Israel." I exclaimed.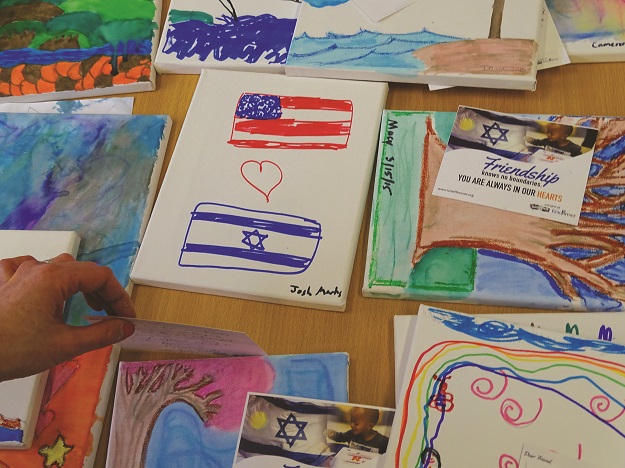 Suddenly, right before my eyes, the room began to fill with Zionists who were about to transform into artists.
Individuals from ages two to 75 poured their hearts out on their canvas, playing an important role in the recovery of those who have been emotionally and/or physically injured in a terror attack in the Jewish Homeland.
"When you volunteer the goal is to help others, and it makes me feel good. I am happy knowing that in my small way, I am able to connect with people in Israel who need our help. I so much appreciate The Israel Forever Foundation, The Jewish Federation of Greater Washington and the many other supporters who built the conduit that enables us to help Jews in our homeland and to let them know we are thinking about them and we are here for them." said Ellen Goldstein Fishkin, Good Deed Day Volunteer
There was a palpable energy in the room as participants focused on creating personal and meaningful paintings and letters for their new Israeli friends whom they will likely never have the chance to meet in real life.
"As an art teacher who loves Israel, leading the art instruction for The Israel Forever Foundation's Healing Arts program touched my heart tremendously. Everyone is battling something in this crazy thing called life. I only wish I could be there to see the eyes of the recipients when they receive their paintings and know that people are thinking about them and sending them courage and strength from across the globe. It's Art from the Heart!" said Stefie Heideman, founder and art specialist at Art Escapades, who led the art instruction for the afternoon.
We were also joined by representatives of our partner organization, Artists 4 Israel, who created The Healing Arts Kit along with mental health professionals, art therapists, teachers and parents.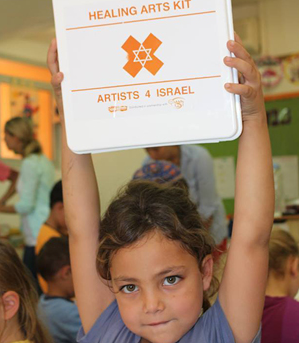 The Kits are designed to help children regain a sense of peace and security by drawing upon the therapeutic power of creativity as well as provide a positive distraction during emergency moments. Not only in the wake of an attack but in the months after for those living with the day-to-day realities of PTSD.

"Artists 4 Israel, by joining with The Israel Forever Foundation on Good Deeds Day, received two types of beauty. The first was in the form of the wonderful Letters of Friendship that the children created to go inside of our Healing Arts Kits. The other, even more powerful beauty, was the energy and the spirit of these kids who created the cards. You can tell they were motivated by a desire to help and we know that the children in Israel who will receive these cards during the most difficult times will find their own strength from them." Craig Dershowitz, Co-Founder, Artists 4 Israel.

The finished products are incredible representations of the love and concern that so many of us not living in Israel hold in our hearts for the people and the Land.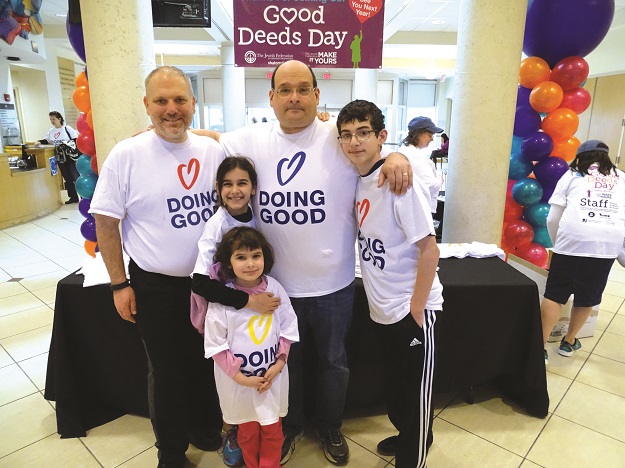 Our goal is that each painting feels like a giant hug being sent to those in need. And at the end of the event we feel confident that our goals were achieved as numerous participants expressed gratitude for the opportunity to strengthen their personal connection with Israel, and more specifically her people.

We invite you to view the photo gallery of paintings from our Healing Arts Good Deeds Day event HERE.

We ask you to also take two minutes to submit your own letter of friendship online.
---
Submit YOUR Letter Now!

---