Women of Israel: Sarri Singer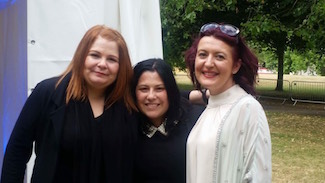 There are many words I could use to describe Sarri Singer; kind, compassionate, intelligent, but most of all she is a tireless advocate for victims of terror. Whether in Israel, the USA, or around the globe, Sarri extends her hand and her heart.
I had known of her work for a year or two, and finally had the pleasure of meeting Sarri in person in the spring of 2014. Israel Forever was planning a Yom HaZikaron memorial service in New York City. When I contacted the Israeli Consulate in New York they suggested Sarri as the perfect speaker. They were spot on in their recommendation.
Sarri knows all too well the meaning of loss. She worked two blocks from the World Trade Center until September 11, 2001. Having witnessed the horror of that day she made the decision to move to Israel and volunteer her time to helping Israeli victims of terror.
Until the fateful day of June 11, 2003 when a Palestinian terrorist dressed as a religious Jew boarded the bus Sarri was on and detonated a bomb. Sixteen people were killed in that heinous attack, including everyone that had been sitting and standing near her. Over 100 people were injured, including Sarri.
Most people, after witnessing all that horror in such a short span of time, would probably have given up on humanity. Not Sarri, after recovering from her injuries she moved back to the United States and reaffirmed her commitment to helping others by creating Strength to Strength, a non-profit organization that brings together victims of terror and assists with their long term psychological care.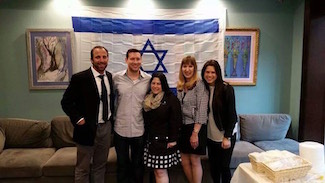 This one woman support system never stops, she takes every opportunity to speak out against terror from New York City, Washington, DC, London, Jerusalem, and beyond. She has been published and interviewed extensively. Sarri has also helped coordinate several pro Israel rallies in New York City mobilizing Jewish-Israel organizations both large and small with thousands of individuals. Israel Forever has been a proud co-sponsor of these rallies, and I am even more proud to call Sarri my friend.
Sarri, in my eyes, is the living embodiment of what it means to stand strong, to overcome adversity, to have pride in the Jewish people and the Jewish homeland, and to extend a smile and a hug to our fellow human beings. Thank you Sarri for speaking on behalf of all those whose voices were silenced too soon. May you continue to go from Strength to Strength.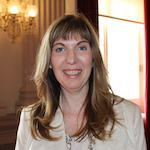 Heidi Krizer Daroff enjoys sharing her passion for Israel with others as North America Director of The Israel Forever Foundation. While her passport indicates that she does not reside in Israel, her heart definitely does. Through her storytelling, Heidi invites you to grow your involvement and add more Israel Forever into your daily life.


---
More Women of Israel:
---
SHOW ISRAELIS YOU CARE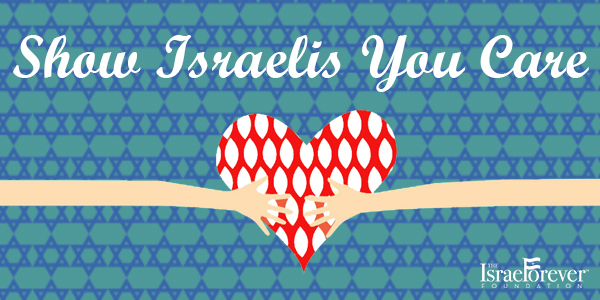 About the Author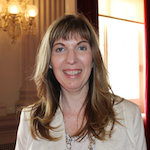 Heidi Krizer Daroff is a longtime activist for Israel and a volunteer with a number of organizations, finding unique ways to help the Jewish People and the Jewish State. While her passport indicates that she does not reside in Israel, her heart definitely does. Previously having served as North America Director for Israel Forever, Heidi continues to share her passion for Israel with others in as many ways as she can.