Zeta Beta Tau Brothers Raise Their Flags for Israel
The Israel Forever Foundation was proud to be a part of ZBT's first-ever Israel Advocacy Day. New to the 2014 International Convention, this free program allowed the brothers the unique opportunity to learn from and network with representatives from agencies that support Israel in the United States and the mission of Zeta Beta Tau.
IFF's North American Director, Heidi Krizer Daroff, led the participants in one of our interactive programs called "Make Israel Personal," focused on helping the brothers see a different side of Israel than what is depicted on the news and the political emphasis of advocacy.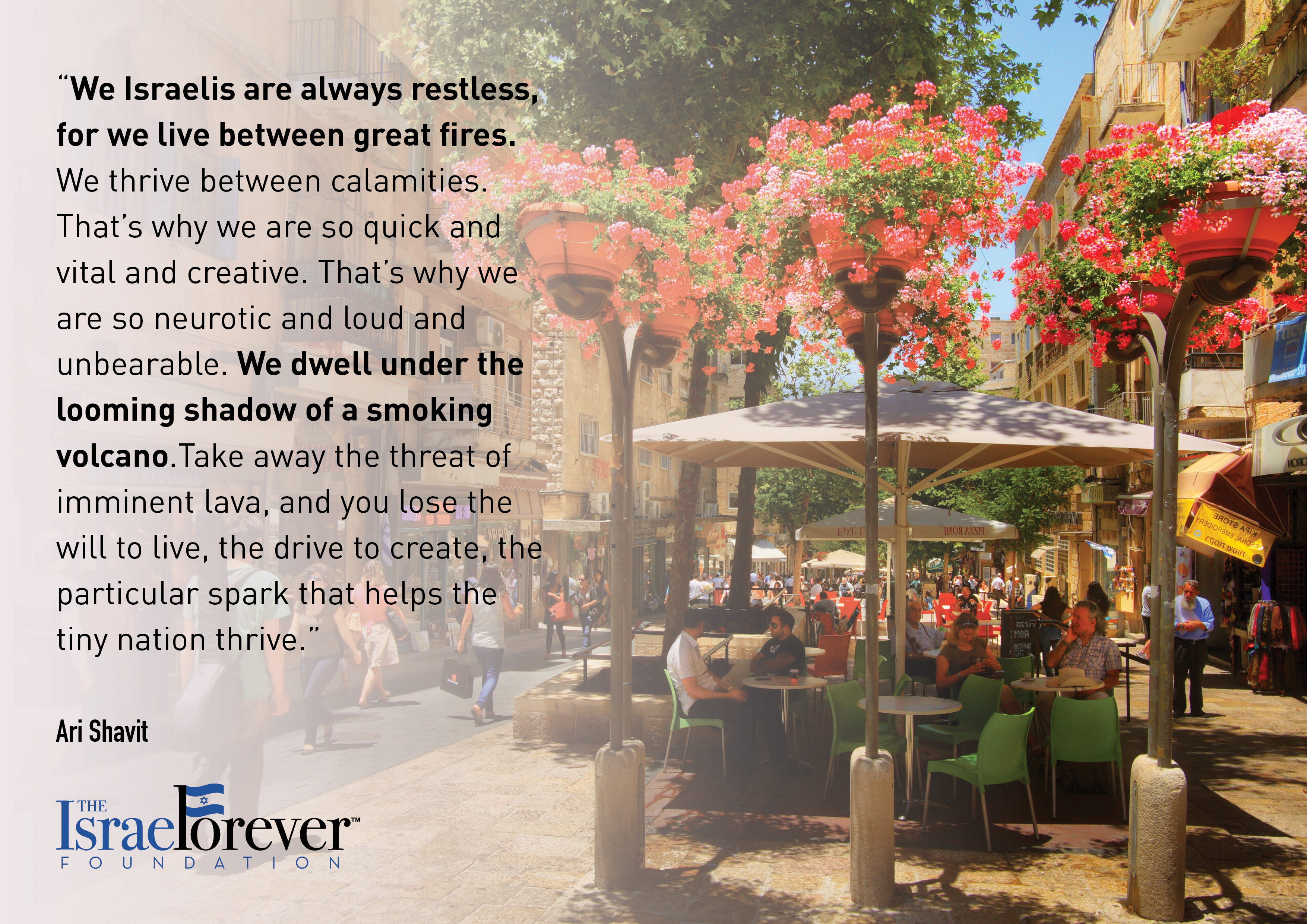 Through a variety of images of Israel sights and landscapes accompanied by inspiring quotes by historic and contemporary leaders, the participants were actively engaged in conversation that explored a nuance understanding of Israel, her history, her people, and her importance today to Jews and non-Jews alike.
Many commented that Israel as presented in this way was not at all what they expected. They found the images to be beautiful and surprisingly normal. The messages powerful, insightful, and enlightening. The young men were taken by the Israeli desire to live in peace and the resounding hope that one day it will come to pass.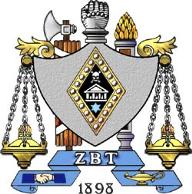 Founded in 1898 as the world's first Jewish Fraternity, ZBT prides itself on being an inclusive organization welcoming of any college man who understands and appreciates its mission.
As the participants prepared for the centenial celebrations the following day, they were all invited to take a virtual trip to Israel as part of our Raise Your Flag Israel campaign to stand in solidarity with Israel during their fight against terror.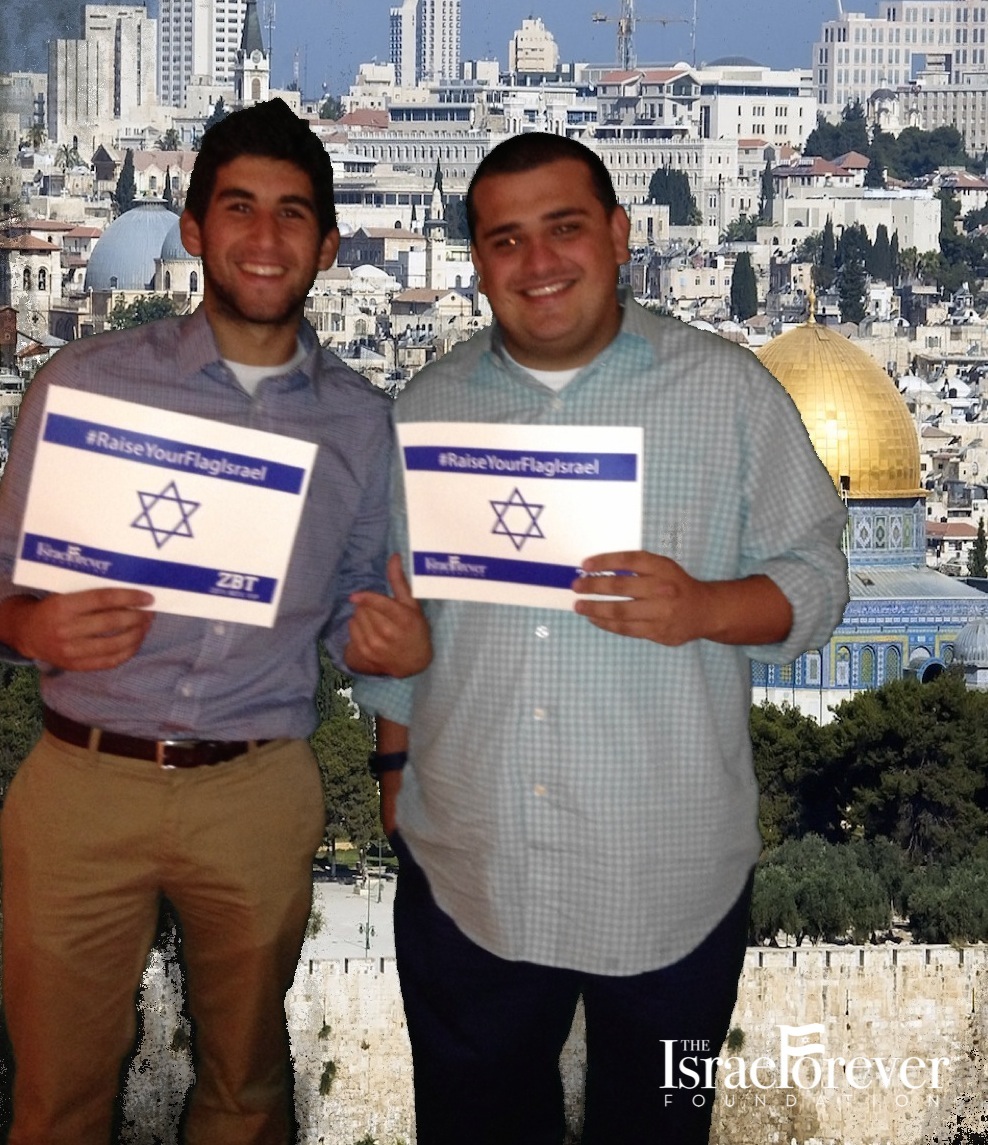 The enthusiasm was contagious as the ZBT brothers picked the Israel scene they most wanted to "visit," and held up their flag with a bright smile.

It was wonderful to see so many young men excited about our programs, and that we can be making a difference in the way people understand Israel.
We are proud to be able to to provide a meaningful balance to the important advocacy training as we work together to defend Israel against the onslaught of delegitimization and demonization around the world. Making Israel personal is key to our collective success.
Looking for a program for your next
ZBT Chapter gathering?
Contact info@israelforever.org to learn more about bringing our programs and initiatives to your ZBT Chapter!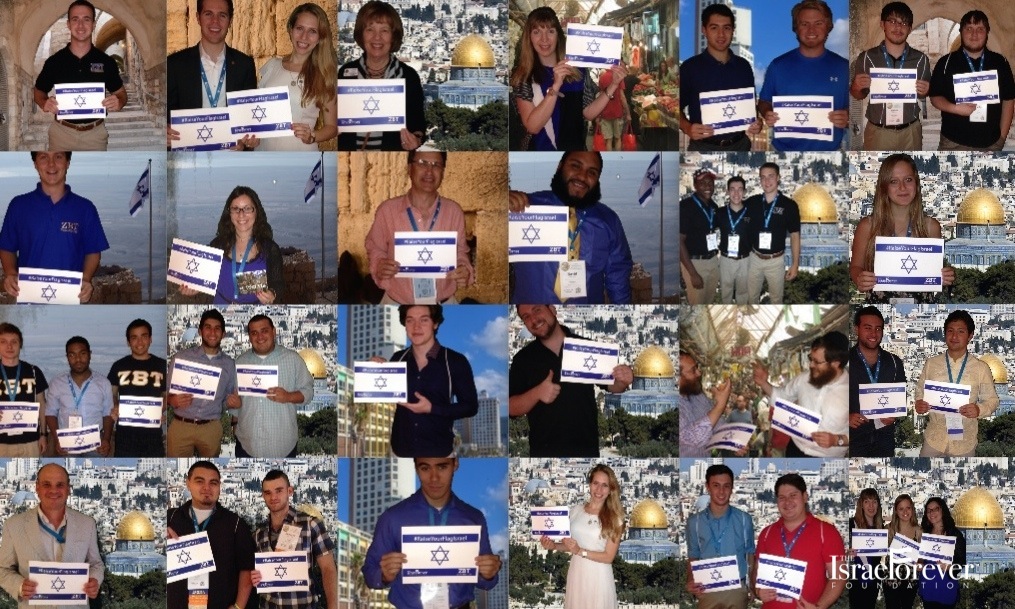 Interested in bringing Virtual Israel to one of your community events?
Israel Forever is here to help!
Be in touch with ariana@israelforever.org and we'll get you set up with everything you need to Raise Your Flag and show off your love and commitment as a Virtual Citizen of Israel!
---