(Somewhere) Over the Rainbow
by Sruli and Mendy Portnoy
"(Somewhere) Over the Rainbow" was co-written by two New York Jews, born to Russian and Lithuanian, Yiddish-speaking parents. The lyrics were penned by Yip Harburg (Isidore Hochberg) and Harold "Hyman" Arlen wrote the music.
Despite the song being written for its use in "the Wizard of Oz", it draws on the themes of the Zionist movement expressing a yearning for Zion. It is eerily similar to a song written ten years earlier by the Russian born Hebrew poet Shaul Tchernichovsky, "They say there is a land" (1923).
Only the writers know if these similarities were deliberate or, perhaps they were influenced, even subconsciously by something "in the air", a feeling of the times, as can happen with artists. Either way, as two brothers who dreamed of living in Israel and are privileged enough to have seen our dream come true, we felt this would be our most fitting tribute for Israel's 70th year of independence.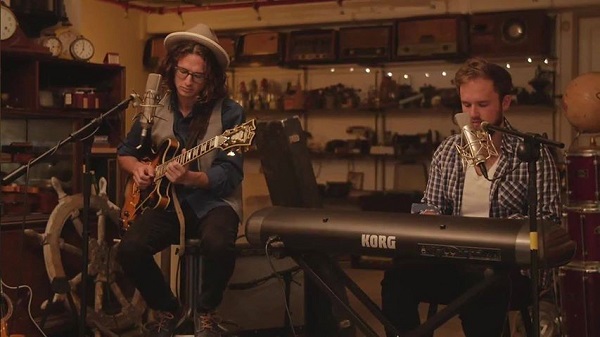 This is dedicated to the dreamers. To the ones with the foresight, who literally gave their lives for us to be able to be here today and to those who came after them who made those dreams a reality.
"And the dreams that you dare to dream / Really do come true."
This one is for all of us, if we dare to.
("Over the Rainbow" was voted the 20th century's No. 1 song by the Recording Industry Association of America and the National Endowment for the Arts.)
Thank you as well to Robert Gasner and Israel Forever Foundation for the inspiration!
Credits:
Filmed and Edited: דויד שטנר
Coproduced, Engineered, Mixed/Mastered: Ohad Darshan
Guitars, Vocals, coproduction: Sruli Portnoy
Bass: Mahlef Hahn
Drums: Calvin Jamal
Produced and Arranged, Piano, Organ and Keys: Mendy Portnoy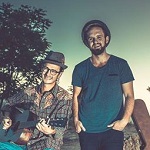 The Portnoy Brothers were born and raised in Manchester, UK and moved to Israel a decade ago to live out their dream of making music in their homeland. ​
About themselves they say: "England was always where the house was and we still frequently return for work visits but Israel has always been where the heart is. Finally, after so many years, we are blessed with the privilege of being able to follow our hearts and return to our homeland."
Sruli and Mendy have been making music together for as long they can remember. Two out of nine kids in a very musical family. Their father who is now a community rabbi was once a full-time arranger/conductor and singer himself. He remains today as one of their big influences. ​ Their sound is one that spans many genres but all of which maintain the harmony of brothers. Whether they're with their full band, or performing as a duo, their distinct sound always shines through.
Their Debut album "Learn to Love" is available on Spotify/Apple Music etc.
---
Recommended for you:
---
YOM HAATZMAUT