By David Matlow
The Israel Forever is pleased to present an exclusive My Herzl Online Film Screening
Tickets $12 - RSVP required.
Login and viewing will be available throughout the week - online, comfortable, and convenient!

We are proud to offer not only an individual rate, but also 2 types of group rates so that you can invite family and friends, or open to your congregation. Discussion guide available as well!

Every registered name gets entered into a raffle for some incredibly cool and unique Herzl memorabilia from David's personal collection!
---
Join our ongoing effort to promote understanding and connection to the life and legacy of Theodore Herzl

---
Recommended for you:
About the Author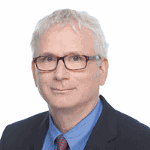 David Matlow is the owner of the world's largest private collection of Herzl memorabilia and is the producer of My Herzl, a 52 minute documentary by Israeli film maker Eli Tal-El. A partner at Goodmans LLP in Toronto, David is the co-chair, together with Andrea Cohen, of Toronto's 2015 Campaign for the United Jewish Appeal.