"This Is Pro-Israel Activism Like You've Never Seen It Before" with Judy Lash Balint of JerusalemDiaries
By Dr. Elana Yael Heideman and Judy Lash Balint
---
How are You Celebrating Israel?

---
Enjoy more videos of Israel and Celebrate Jewish Pride!
About the Author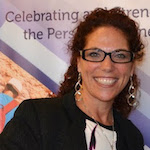 Dr. Elana Yael Heideman, Executive Director of The Israel Forever Foundation, is a dynamic and passionate educator who works creatively and collaboratively in developing content and programming to deepen and activate the personal connection to Israel for Diaspora Jews. Elana's extensive experience in public speaking, educational consulting and analytic research and writing has served to advance her vision of Israel-inspired Jewish identity that incorporates the relevance of the Holocaust, Antisemitism and Zionism to contemporary issues faced throughout the Jewish world in a continuous effort to facilitate dialogue and build bridges between the past, present and future.
---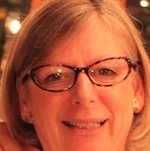 Judy Lash Balint is a Jerusalem-based freelance writer. She is author of Jerusalem Diaries: In Tense Times and Jerusalem Diaries: What's Really Happening in Israel. Judy hosted the Jerusalem Diaries Show on VoiceofIsrael.com and is currently a staff member at a leading Jerusalem think tank. Her articles have appeared in publications worldwide.