Two Weeks to Submit Your Funny #LaughWithIsrael
Have questions? Or ideas and want some feedback? Great, Molly is hosting a webinar on Sunday, February 28, 2016 at 2pm EST. Sign up NOW to join the conversation.

---
LAUGH WITH ISRAEL

Take this opportunity to celebrate your Israel connection by tapping our ancestral funny bone.
---
Recommended:
About the Author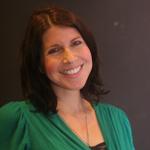 Molly Livingstone is a freelance reporter and comedian, not to mention a mother of two, living in Jerusalem. While playing all those roles, the script remains the same, showing the world the Israel that she sees everyday, from the people and places, to the culture and definitely the food.