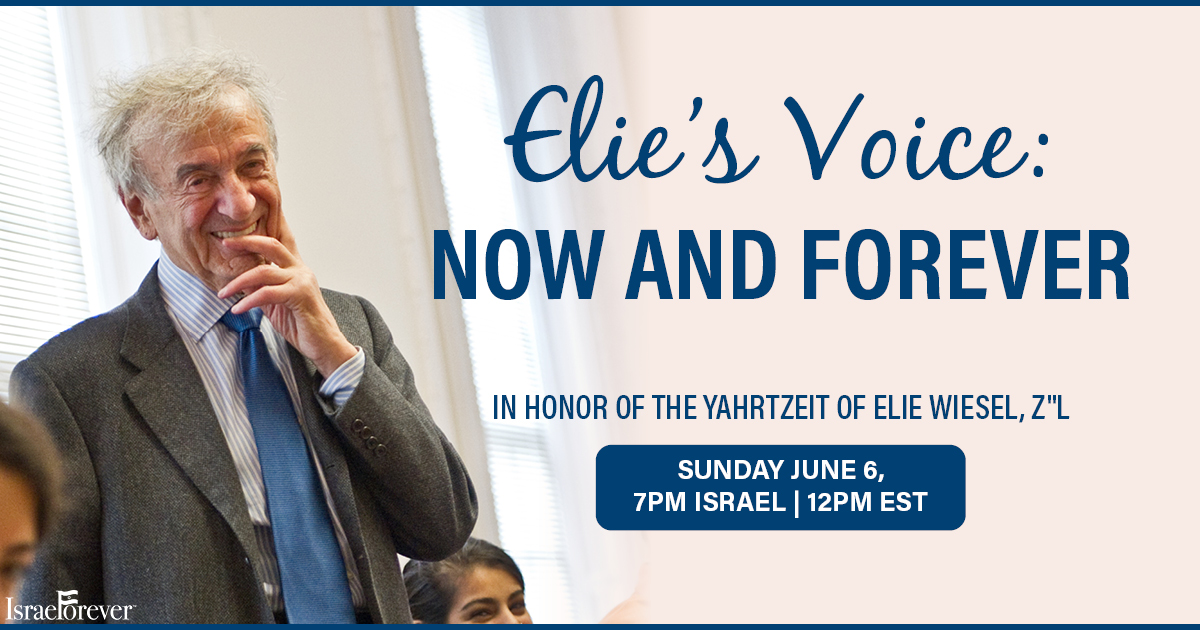 Two women, brought together by Elie Wiesel, both having received their PHD under his guidance, both committed to carrying on the legacy of their great teacher. In honor of his yahrtzeit, please join us for a discussion on Elie's voice, its impact on the world and on each of us. Discover the voice of a mentor, a leader, a storyteller, an inspiration in our troubled times.
We look forward to having you participate in this powerful discussion.
Please register below.
*While this event is free of charge, we invite you to make a donation to our efforts to spread the inspiring words of Elie Wiesel*
All proceeds will go to the continued distribution of our exclusive Wiesel-inspired educational resources and the sharing of his voice now and forever.