SUBMIT TO LAUGH WITH ISRAEL
---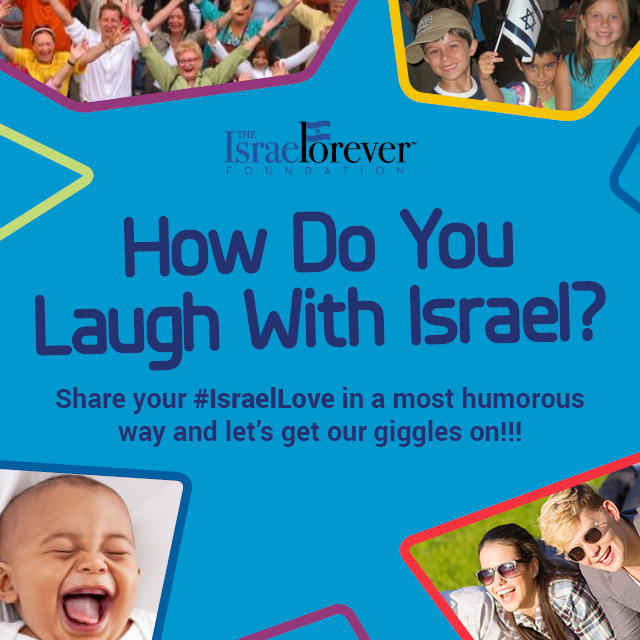 The point of laughter is to break our own boundaries so ADD YOUR LAUGHTER TODAY!
From now through March 7, 11:59pm EST, we welcome your jokes, sketches, songs, gigglebytes to be featured in our Global Purimshpiel and shared with the world as we continue to celebrate the defeat of our enemies by "killing them" with laughter!

SUBMISSIONS CAN INCLUDE: jokes, sketches, songs, improv, parody, film, satire or spoofs that address something about Israel.

SUBMISSIONS WHICH INCLUDE ANY OF THE FOLLOWING WILL BE AUTOMATICALLY ELIMINATED: profanity, hatred, racism, derogatory or offensive references to any group or individual.
Please fill out the form below and a member of our team will be in touch if we need further information. All submissions must be approved before being published on the website.
To view submission rules, click HERE.