SIGN UP TO MAKE ISRAEL PERSONAL AT YOUR SUMMER CAMP!
---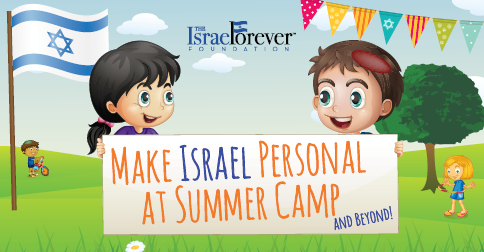 Awaken in your campers a real and tangible relationship that will help them balance the complex and challenging issues that are a part of our continued understanding and respect for Israel.
Read, cook, and explore further through more of our great Israel engagement initiatives!
To learn more about how to Make Israel Personal at Summer Camp, click HERE.