HEALING ARTS TU B'SHEVAT WATERCOLOR WORKSHOP
---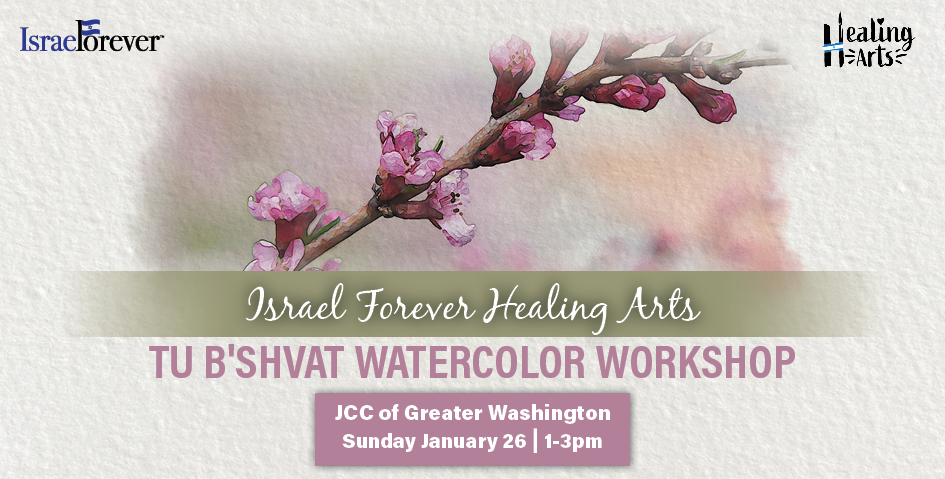 Tu B'shvat higiya Chag La'Ilanot! The birthday of the trees is approaching! Join us to learn how to draw and paint pretty watercolor paintings filled with Israel inspired trees and flowers.
You will get to keep your original painting and we will send a printed copy of your artwork to Israeli hospitals and rehabilitation centers.
This event is complimentary, however donations of all values are happily accepted and will be put towards more Healing Arts programs to help brighten the lives of struggling Israelis.
Please fill out the form below to sign up!

For more information contact Heidi@israelforever.org