Latkes: The Real Food Version
By Efrat Petel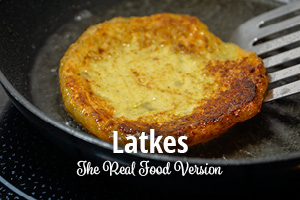 Hanukah is such a wonderful holiday, but sometimes can be a damper on our health and nowadays when people are always looking for healthier options, I thought this could Hanukkah is the holiday of lights, a holiday that everyone likes, but when it comes to Hanukkah favorite dishes things seems different. Perhaps this is the most festive holiday in terms of do's and don'ts, foods that are controversial or simply fat.
It is permissible to eat a donut, but perhaps small or baked, and perhaps only one bite. It is possible, if at home, to replace some of the flour with more rich flours, oat flour, spelt or almond flour and more.
This is my version for the traditional latkes, I like to do it in a big skillet, with some changes. The skillet need to be in a good shape since we don't want it to stick. Try to use different types of potatoes, sweet, purple or even yellow. The taste will be richer. Add some thyme, and beside the great taste it's good for your health.
Ingredients:
● 2 cups soft white cheese (Israeli gvina levana can be substituted with farmer's cheese, cottage cheese, ricotta, sour cream)
● 1 1/2 cup flour
● 1/2 tsp. cinnamon
● 6 eggs
● 1/2 cup sugar
● 1 tsp. vanilla extract
● 1/2 cup raisins (optional)
● 1/4 cup powdered sugar
● 1/2 cup powdered sugar for decoration
Preparation:
1) Whip together eggs, sugar and vanilla until light and fluffy.

2) Add cheese and mix well.

3) Fold in flour, cinnamon, and powdered sugar until just combined.
(Batter can be made up to 5 hours in advance and kept in refrigerator.)

4) Drop spoonfuls into hot oil (350 degree). Best not to crowd the pan.

5) Fry until brown on all sides.

B'teavon and Chag Chanukah Sameach!


BeTeavon and ENJOY!
---
More Recipes:
---
Bring Tastes of Israel into your Kitchen!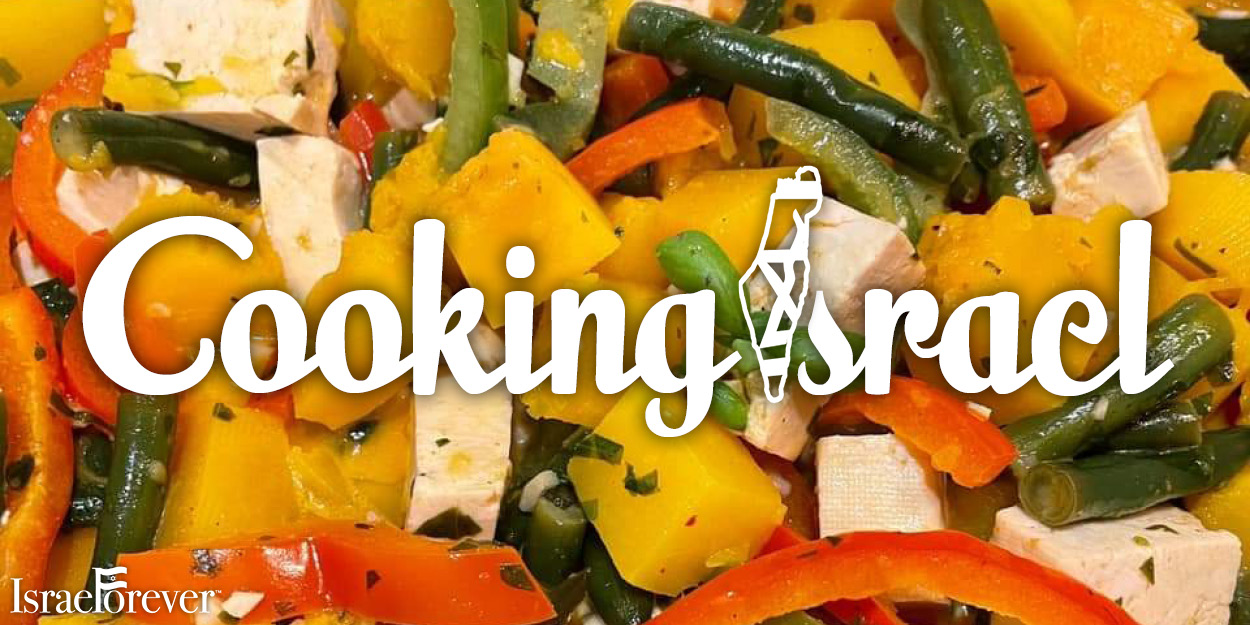 Check out more Cooking Israel Recipes full of aromas and flavors to remind you of Israel today and everyday!

Click HERE to download our FREE Cooking Israel Cookbook.