Latkes: The Real Food Version
By Efrat Petel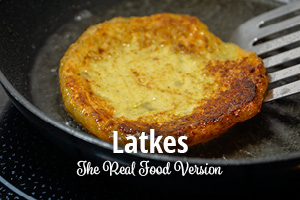 Hanukah is such a wonderful holiday, but sometimes can be a damper on our health and nowadays when people are always looking for healthier options, I thought this could Hanukkah is the holiday of lights, a holiday that everyone likes, but when it comes to Hanukkah favorite dishes things seems different. Perhaps this is the most festive holiday in terms of do's and don'ts, foods that are controversial or simply fat.
It is permissible to eat a donut, but perhaps small or baked, and perhaps only one bite. It is possible, if at home, to replace some of the flour with more rich flours, oat flour, spelt or almond flour and more.
This is my version for the traditional latkes, I like to do it in a big skillet, with some changes. The skillet need to be in a good shape since we don't want it to stick. Try to use different types of potatoes, sweet, purple or even yellow. The taste will be richer. Add some thyme, and beside the great taste it's good for your health.
Ingredients:
● 3 potatoes grated – use different types
● 1 onion grated
● 1 leek grated
● 1/2 cup chopped parsley
● 1/2 cup chopped green onions
● 2 TB thyme
● 1 TB oregano
● ½ - 1 cup flour – like: gluten free oat or mix of almond and sesame flour or any type you like
● 1 egg (optional)
● coconut/ olive oil
Preparation:
In a large bowl mix the ingredients without the flour.
Add ½ a cup of the flour and mix, if the mixture does not stick together add some more. You don't want to have too much flour.
On a medium heat, heat a pan with a little coconut or olive oil (covered with a thin layer depending on the pan and its non-stick level).
Spread the mixture on the pan. Cover and simmer for about 5 minutes.
Then, with a plate, turn it carefully and return to the frying pan so that the other side is cooked for about 5 minutes.
Oven - on baking paper, brushed with olive oil and bake, spread the mixture in a round shape. Bake it for about 20-25 minutes, until golden brown.
You can eat it with your favorite plain yogurt on the side
BeTeavon and ENJOY!
---
More Recipes:
---
Bring Tastes of Israel into your Kitchen!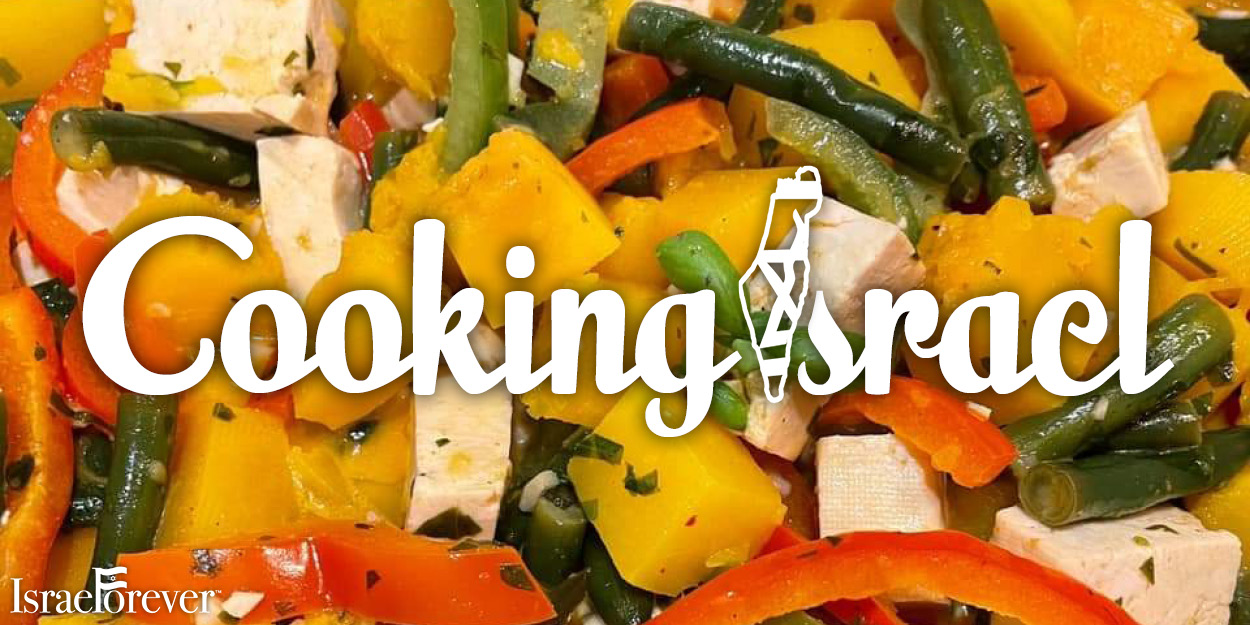 Check out more Cooking Israel Recipes full of aromas and flavors to remind you of Israel today and everyday!

Click HERE to download our FREE Cooking Israel Cookbook.