Crunchy Nougat Matzah Fingers
Adapted from an original recipe by Chef Oren Yerushalmi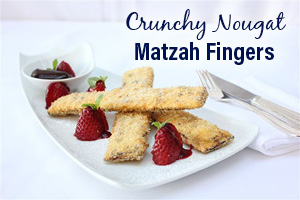 Kids love eating these as well as making them. Try this crunchy nougat matzah combo for some tasty Passover fun!
Serving Size: 4
*Dairy
INGREDIENTS
4 Matzot
Nut spread, such as almond butter
¼ cup Hazelnuts, finely ground
2 Eggs beaten with 1 tbsp water
14 cups Powdered sugar
1 cup Potato starch
Matzah crumbs or matzah meal
1/4c (30g) Milk
2 cups Oil for frying
DIRECTIONS
Spread nut butter across matzot.
Sprinkle with ground nuts.
Close with second matzah.
Moisten both matzot with milk using a wet paper towel or your hands to make it easier to slice evenly.
Gently cut into long strips.
Repeat with additional matzot.
Dip each piece into corn flour, then dip into the egg, then into the matzoh crumbs/meal.
STOVETOP: Fry for just a minute or two on each side, then rest onto paper towel to absorb excess oil.

OVEN: Spray/drizzle oil on both sides on baking tray. Bake at 350°C/175°C for 10-15 minutes or until golden brown.
Serve with chocolate ganache or caramel.
BTEAVON and ENJOY!
---
Recommended for you:
---
Bring Tastes of Israel into your Kitchen!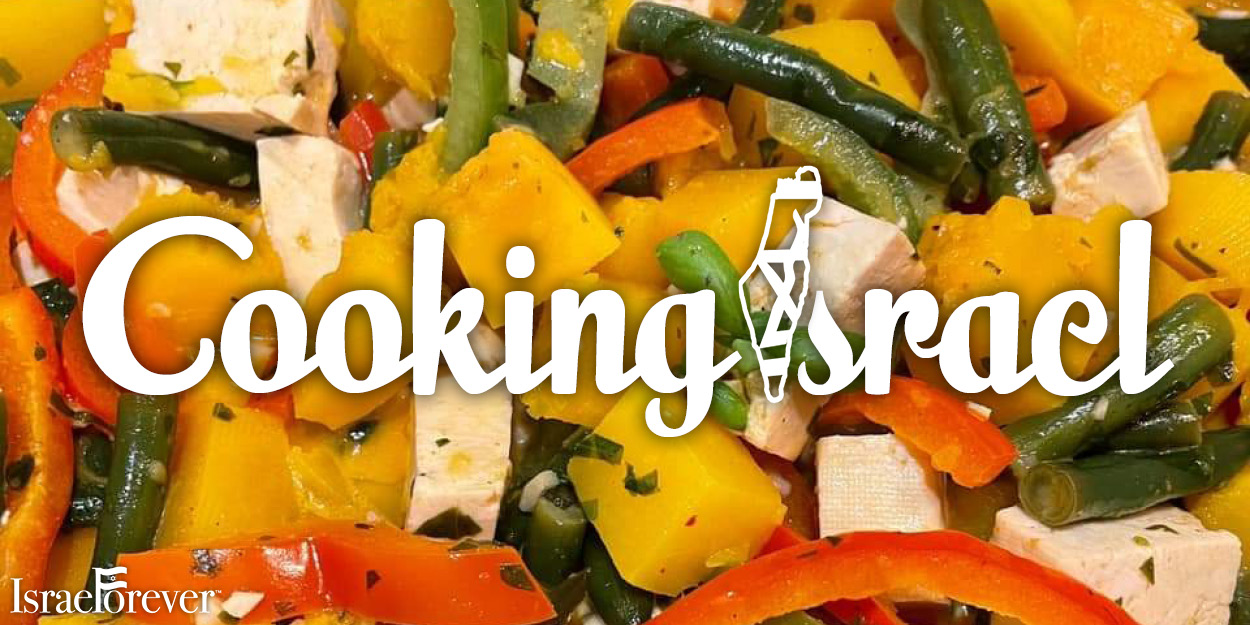 Let the aromas and flavors remind you of Israel, forever in your heart and in your life!

Click HERE to download our FREE Cooking Israel Cookbook.