Falafel: Israeli food on the go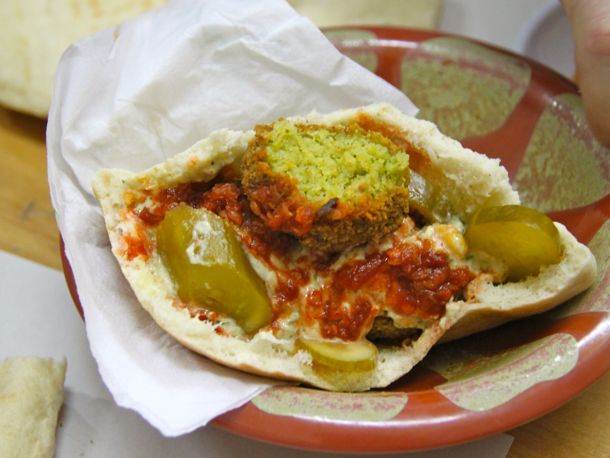 More than 70% of Israelis have hummus in their fridge. It's super easy to make. Here's a recipe from the Israel Forever kitchen.
Ingredients
● 1 15 oz. can chickpeas, drained
● 1 medium onion, finely chopped
● 1 tablespoon minced garlic
● 2 tablespoons fresh parsley, finely chopped
● 1 teaspoon coriander
● 3/4 teaspoon cumin
● 1/2 teaspoon salt
● 2 tablespoons flour
● oil for frying (canola or vegetable)
Directions
Combine chickpeas, garlic, onion, coriander, cumin, salt and pepper (to taste) in medium bowl. Add flour and combine well.
Mash chickpeas, making sure to mix ingredients together. You can also combine ingredients in a food processor. You want the result to be a thick paste.
Form the mixture into small balls, about the size of a ping pong ball. Slightly flatten.
Fry in 2 inches of oil at 350 degrees until golden brown (2–5 minutes).
BETEAVON and ENJOY! 
---
More recipes to go along with hummus
---
Bring Tastes of Israel into your Kitchen!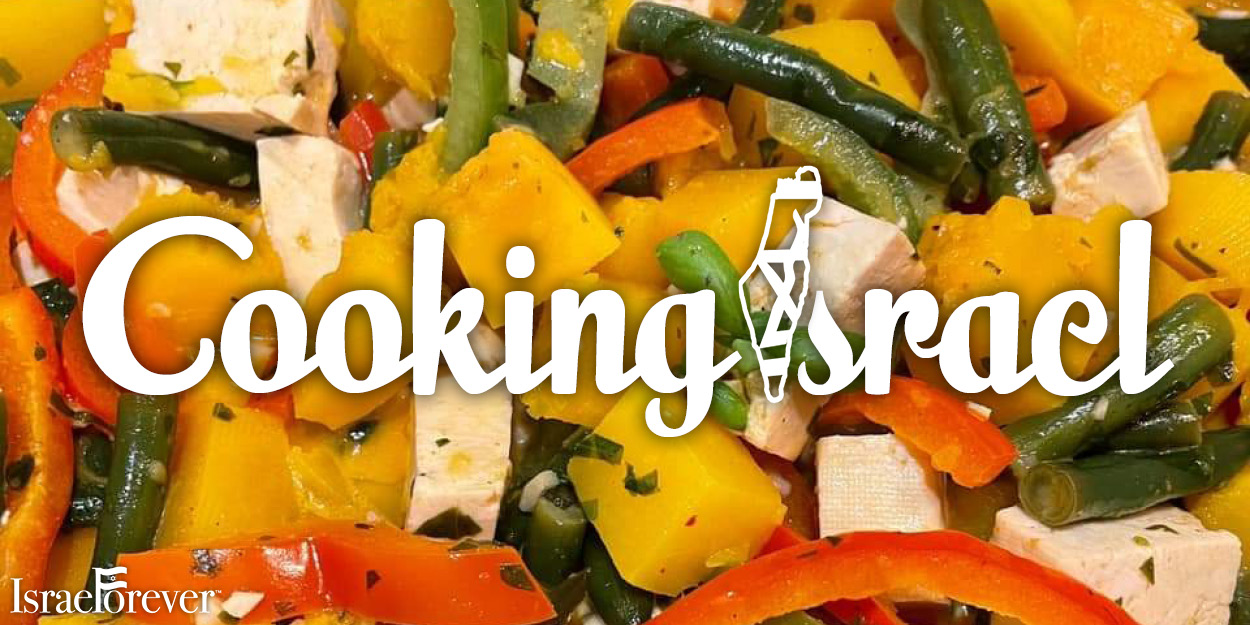 Check out more Cooking Israel Recipes full of aromas and flavors to remind you of Israel today and everyday!

Click HERE to download our FREE Cooking Israel Cookbook.