Festive Rice
Like the Nation of Israel, this recipe gathers in a multitude of flavors and colors to make your rice festive!
Serving Size: 6 (as a side dish)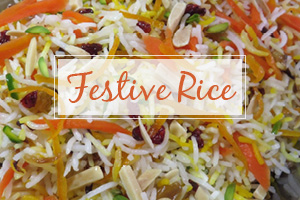 *Parve
*Kitniyot
INGREDIENTS
2 tsp olive oil
1 onion, finely chopped
1.5 cups rice - can use white or brown, as preferred
1.5 tsp salt
1 carrot, grated
½ fennel bulb, chopped (optional for those who dislike the anise-style flavor)
½ cup raisins or dried cranberries
½ cup almonds, sliced or slivers as preferred
1 tsp. turmeric
½ tsp. ground ginger
1 TB parsley, finely chopped
1 TB fresh mint, finely chopped
3 cups water
DIRECTIONS
For perfect rice, put 2 tablespoons of olive oil in the bottom of your pot.
Let it heat up, then add your rice and toast it just a smidge.
Add salt and boiling water, stir well, and cover. (A little tip is to wrap up the pot lid in a fresh towel or cloth napkin to absorb the excess moisture.)
Turn the heat down to a very low setting and let steam for about 15 minutes.
Turn off the heat and leave the rice to continue steaming.
In a separate bowl mix together the other ingredients.
Add to the rice (roughly 10 minutes before finishing steaming) and cover again to infuse the rice with the flavors.
Open and fluff when ready to eat.
BTEAVON and ENJOY!
---
Recommended for you:
---
Bring Tastes of Israel into your Kitchen!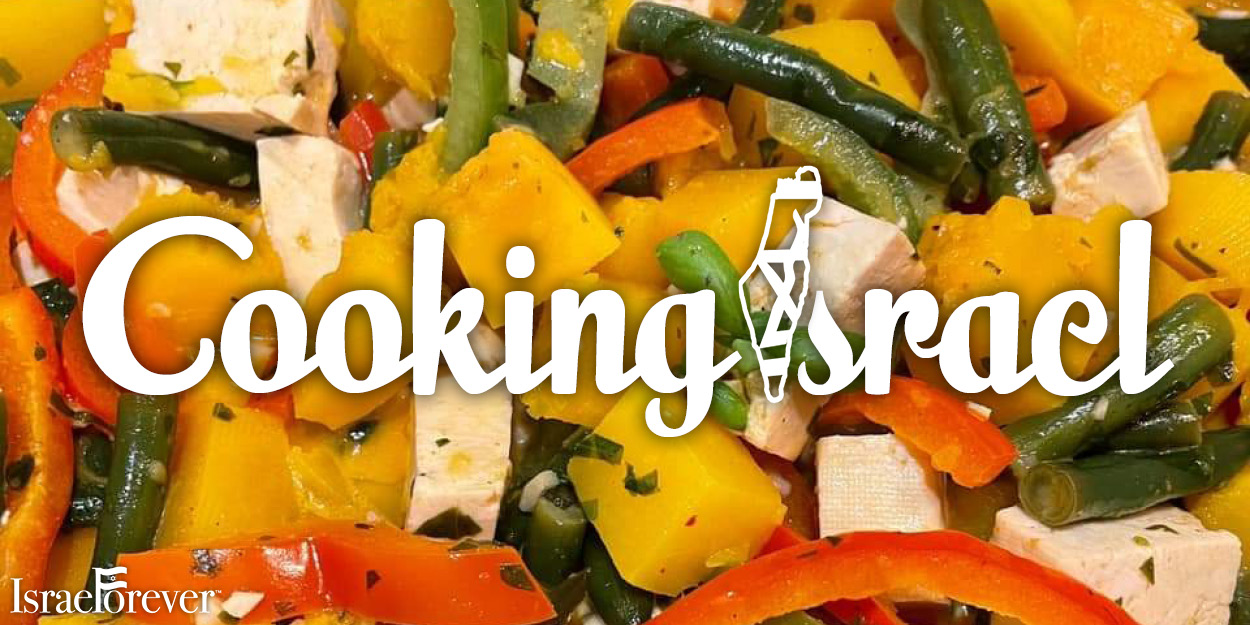 Let the aromas and flavors remind you of Israel, forever in your heart and in your life!

Click HERE to download our FREE Cooking Israel Cookbook.