Roasted Pepper Salad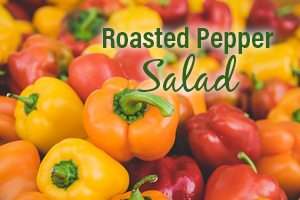 Roasting peppers releases their sweet juices. This salad will make any meal special.
Serving Size: 4
*Parve
INGREDIENTS
5 Peppers - red, yellow, orange
8 cloves Garlic
1 tbsp Olive oil
1 tsp Salt
1/2 tsp Black pepper
1tsp Sumac
DIRECTIONS
Preheat oven to 425°F
Place tin foil on a baking tray, folding up the edges to catch the juices of the peppers.
Lay out the peppers whole and scatter the garlic cloves.
Roast for 25 minutes, turning in the middle when the top side of the pepper gets dark.
Take out of the oven and cover with a sheet of tin foil - this steams the peppers and allows the skins to be removed easier.
After 10 minutes, open and peel back the skins and separate the seeds from the flesh.
Chop the flesh into slivers and put into a bowl.
Add 4 roasted garlic cloves and mash with olive oil and spices.
For garnish, sprinkle with chopped parsley, cilantro and/or dill.
BeTeavon and ENJOY!
---
Recommended for you:
---
Bring Tastes of Israel into your Kitchen!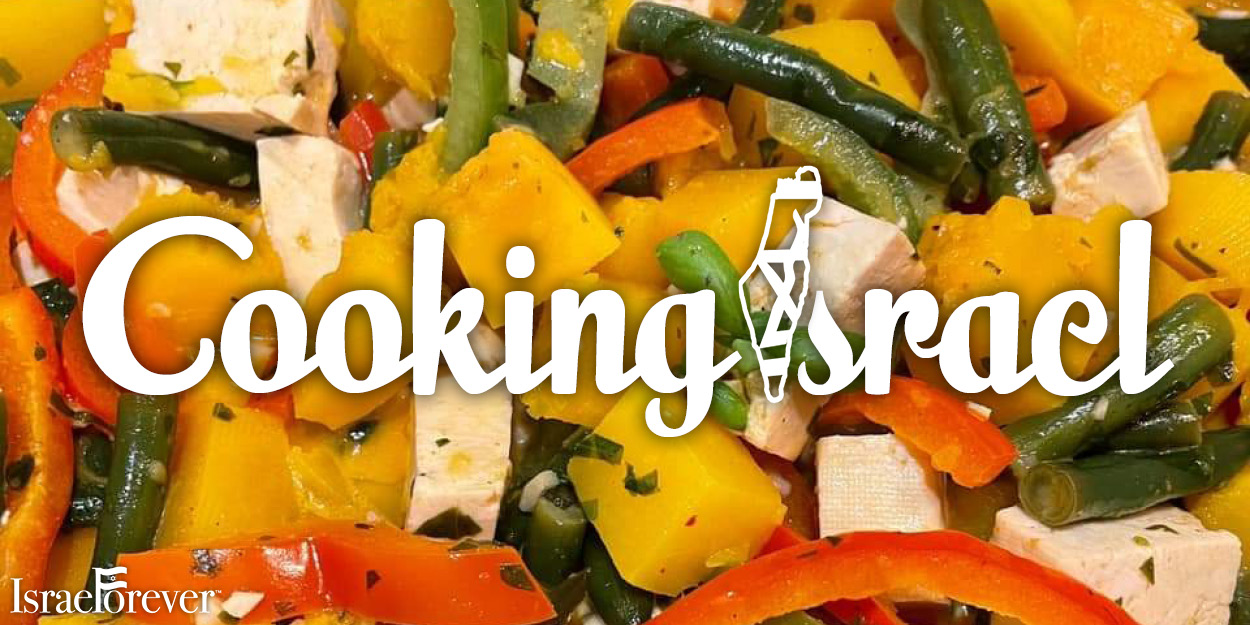 Let the aromas and flavors remind you of Israel, far away, but forever in your heart and in your life!

Click HERE to download our FREE Cooking Israel Cookbook.