Tehina Cookies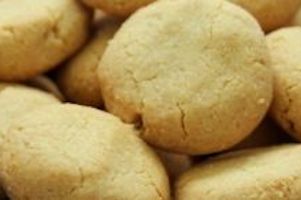 #glutenfree
Ingredients
1 cup (140 g) gluten free all-purpose flour (I use Molino green)
1 cup (140g) almond flour
150 g cold unsalted butter or margarine, cut into cubes
3/4 cup (150 g) sugar
1 tsp vanilla extract
1/2 tsp salt
2 TBSP water
1 cup raw tehina
1 tsp lemon juice
1 tsp ground ginger
Directions
1) Preheat oven to 350ºF (175ºC) degrees. 

2) In a food processor, blend the flours, butter, sugar, vanilla and salt, and process until the mixture looks crumbly.

3) Add water and tehina and process until a smooth dough begins to form.

4) Remove the dough from the food processor bowl and knead it a few times on the counter until smooth.

5) Create small balls of the dough, place them on the baking sheet, then flatten each one slightly with your fingers.

6) Bake for about 12-14 minutes, or until golden brown.

7) Cool completely and serve.

BeTeavon and ENJOY!

 
---
Lunchtime recipes with an Israeli twist:
---
HOW DO YOU BRING ISRAEL INTO YOUR KITCHEN?