Open Call to Jewish Leaders Around the World - YOUR VOICE IS NEEDED
By Richard D. Heideman and Phyllis Greenberg Heideman
Dear Leaders,
On May 14-15, we will gather online, reaching Jews and other supporters of Israel around the world under a banner of virtual unity for Israel75: Together As One, an original initiative of The Israel Forever Foundation.
Your voice is needed.
We, the Jewish People, have a rich and proud past, and a dynamic future. You, as a longtime leader, have a voice, knowledge and experience greatly needed today.
We invite you to join us in raising our collective hope by sharing wisdom to serve as a positive factor in celebrating and strengthening Israel and the Jewish People today and forever.
We invite you to be featured with a personal statement of your vision and hope for the future that will unite and inspire, and demonstrate your commitment to Israel's destiny.
In our effort to celebrate our Jewish history, heritage and homeland with none of the politics, and all of the pride, we hope to receive and include your affirmation as we commemorate 75 years since the Declaration of Israel's Independence and acceptance into the family of nations.
Please submit your statement in a recorded video at your earliest convenience. You may also feel free to send a written version, as well as any links you feel fit for inclusion in our resource materials to be distributed worldwide to our global community of Virtual Citizens of Israel.
Thank you for taking the time out of your busy schedule to share your message with those around the world who need our shared vision today more than ever.
Am Yisrael Chai v'Kayam
Richard D. Heideman and Phyllis Greenberg Heideman
---
Be a part of the celebration:
About the Author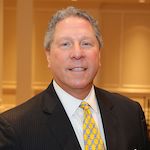 Richard D. Heideman is a highly acclaimed attorney in Washington, DC, who represents American victims of terror and their families. His expertise has been widely recognized; he has been invited to testify before the US Congress. Richard co-chairs the Israel Forever Foundation with his wife Phyllis and is proud to work closely in the pursuit of justice with their three daughters, Stefanie, Elana, and Ariana.
---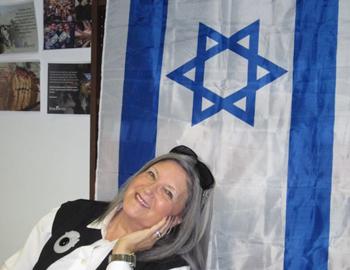 Phyllis Greenberg Heideman is president of the International March of the Living, and co-founder and co-chair of the Israel Forever Foundation. She is also a former George W. Bush Presidential Appointee to the United States Holocaust Memorial Council. Her lifelong career as a committed activist to the Jewish nation has inspired thousands, from her beginnings in the B'nai B'rith youth organization through her continued involvement in every avenue where activism can be initiated.