Operation #TakeBackIsrael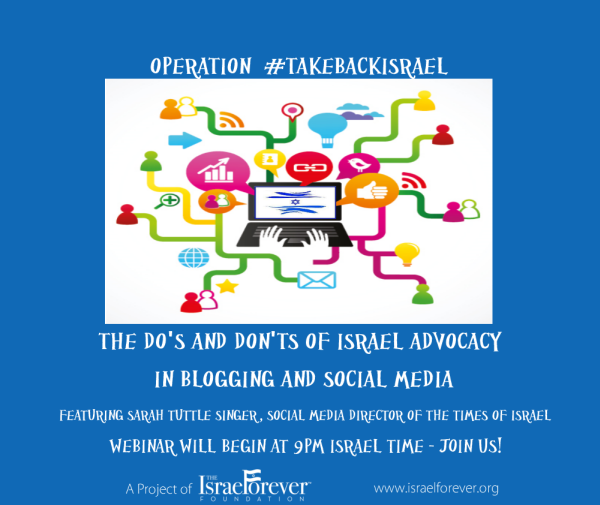 The Israel Forever Foundation was proud to host Sarah Tuttle Singer in her first-ever webinar. In case you missed it, click here to download the presentation from the webinar.
Check out some of our Tweet Highlights!
We cannot change the opinion and perspective of someone toxically antisemetic but we can talk w/our friends.
I like how you said אין שום קשר in Hebrew!
If you know how to write in Spanish, please write about #Israel, same with Russian!
Reptition. It doesn't need to be perfect- Don't let the perfect be the enemy of the good.
To clarify: I think Israelis need to think more about Jews from around the world and Hasbara is one of the hot topics!
I think you can inspire #Israel in Israelis just the same as we want to inspire it in Diaspora Jews.
Talk about Israel separate from the war zones! Talk about Israel in ways separate from the conflict.
If you're trying to reach a wide audience aside from tweeting- If you're a blogger- be your own advocate!
Check out these highlighted questions!
How about people you respect who are usually thoughtful but happen to have bought into the anti-Zionist narrative?
How can you make Israelis realize how much you care and what you do for #Israel?
How to differentiate b/t attacks on Israel's policies vs. anti-Israel vs. something darker?
What is the most important issue concerning the peace of Israel that you now see. And what social action should be taken?
If you still have questions, send them our way!
Any questions that were not answered will be answered in a follow-up exchange.

We always accept questions via e-mail (media@israelforever.org), just make sure the subject is #TakeBackIsrael & we'll get it answered!


Maybe you have an idea on how to Take Back Israel?
Share it with us via e-mail (media@israelforever.org), just make sure the subject is #TakeBackIsrael!
---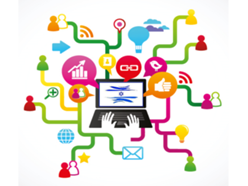 Want to make a difference in how the world sees and understands Israel?