Operation Take Back The Media: LIVE Webinar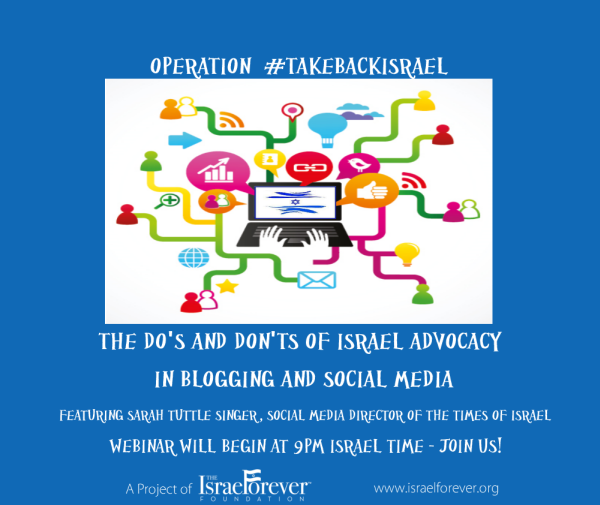 If you cannot join us physically in person, don't worry, we have you covered!

Join the LIVE Streaming now!
If you have questions, send them our way!
Follow us on Twitter @isrl4evr for a live tweeting of Operation Take Back The Media, and others online via the #TakeBackIsrael
Join us on Facebook-- Just post your question in our FACEBOOK EVENT for Sarah or for the other members of the webinar to answer!
Please note that all posts will be moderated as necessary. Any questions not answered during the 1 hour program will be answered in a follow-up exchange.

We always accept questions via e-mail (media@israelforever.org), just make sure the subject is #TakeBackIsrael & we'll get it answered!



We want to give a big thank you to Asserson Law Offices for sponsoring our location!