The Ultimate Israel Meme
Encourage exploration of Israel not reflected by the mainstream media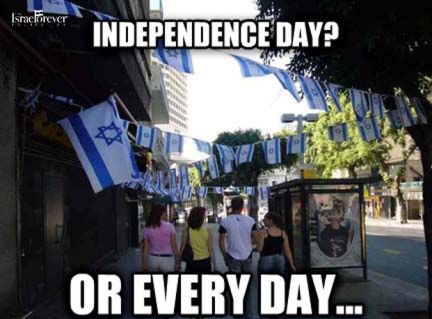 MISSION:

To create and promote an ongoing series of memes that reflect the many dimensions of Israel.

VISION:

These graphics should be authentic, using images of Israel, Israelis, or Israel Love from around the Diaspora.
Tumblr, Facebook, Twitter and Pinterest are all great platforms for Meme-sharing!
The more random, the more creative, the better!
Join This Initiative!

For more information: media@israelforever.org
PROJECT TEAM:

David Wiseman

Tania Rina Valdespino


---
Israel Forever Memes