Photos: 65 years Of Israel As A State
On May 14, 1948, David Ben-Gurion announced to the world that the State of Israel would come into existence. Take a look at photos from the events that took place leading to the birth of the Jewish State and through its 65 years!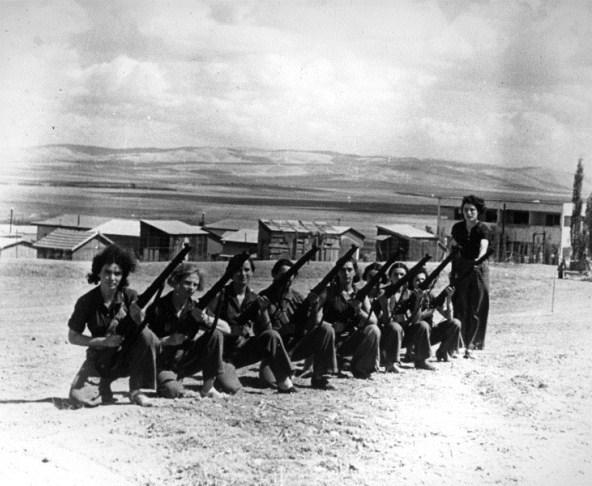 Women of the Haganah train in one of their settlements in Palestine. (Photo by London Express/Getty Images)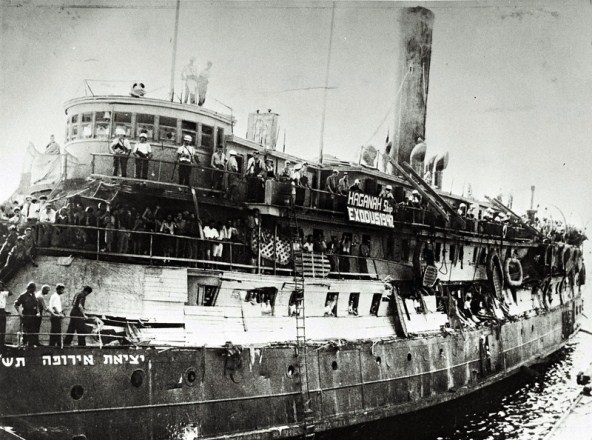 HAIFA, MANDATE PALESTINE - JULY 18, 1947: The crowded illegal immigration ship Exodus, carrying Jewish refugees from war-torn Europe, July 18, 1947 in Haifa port, during the British Mandate of Palestine, in what would in the next year become the State of Israel. (Photo by Frank Shershel/GPO via Getty Images)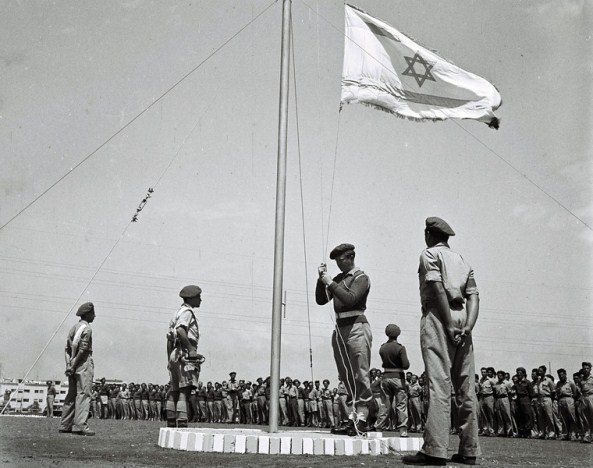 PALESTINE - APRIL 27, 1948: Less than 3 weeks before Israel's independence, the flag of the future Jewish State is raised at morning parade at a training base of the fledgling Israeli Defense Forces April 27, 1948 in what was still the British Mandate for Palestine. (Photo by Zoltan Kluger/GPO via Getty Images)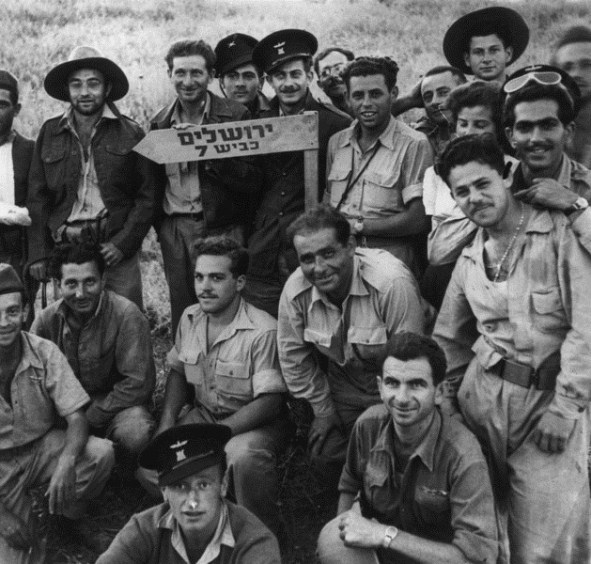 June 1948: Israeli soldiers travel on route 7 to Jerusalem during the War of Independence. (Photo by Keystone Features/Getty Images)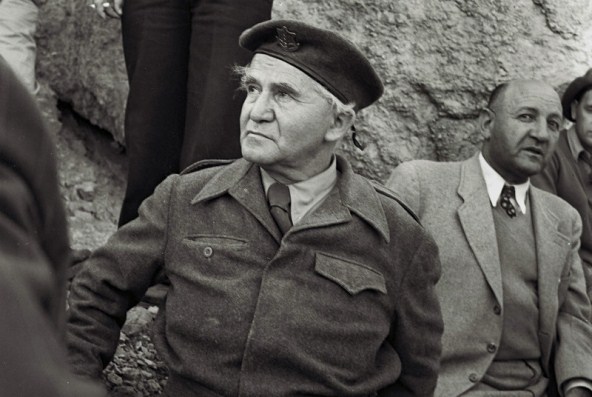 NEGEV, ISRAEL - DECEMBER 2, 1949: David Ben Gurion, the first Prime Minister of the Jewish State, wears military uniform during a visit on December 2, 1949 to the negev desert in southern Israel. (Photo by David Eldan/GPO via Getty Images)
Read the full article on Times of Israel.
---
Keep up with every new Israel Forever story on Facebook and Twitter and encourage your friends and family to join in the conversation!