Students Promote Israel's Compliance with International Law
Members of Israel advocacy group Stand With Us gather in first conference over Israel's image on the international stage.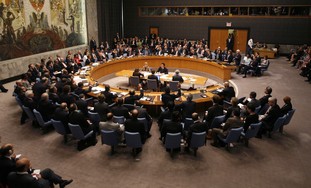 A group of law and international relations students, who are members of Israel advocacy group Stand With Us, are continuing their efforts in the battle to influence Israel's image on issues of international law by hosting their second annual conference of foreign students.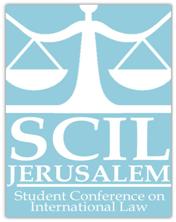 Sixty students, ten more than last year, are taking part in this week's event, the Student Conference on International Law (SCIL), at the university's Law Faculty, which started Monday and runs until Thursday.

The 60 participants hail from 25 countries and speak 18 different languages. All of them have scholastic focuses, internships or ambitions to work in fields relating to international law.

Last year, the group organized its first conference in response to the would-be "Gaza Flotilla II," in which people sailed their vessels toward Gaza in an attempt to break the blockade, and the Welcome to Palestine "flytilla," in which hundreds of pro-Palestinian activists flew to Israel.

The theme for this year's conference is addressing Israel's legal challenges, turning theory to practice.




One of the conference organizers, Stand With Us's Shay Assor, said this year's conference is even more diverse than last year's and that the delegates have increased both in quantity and in quality.

Students are also attending from countries as diverse as India, Singapore, Nigeria and many Western nations.

According to Stand With Us, one participant grew up in Tehran until the age of 19 and is currently finishing a masters' degree in international law in The Hague. Another is a Chinese student who works in the district court in one of his country's biggest provinces.

One participant from the Netherlands is working as a legal advisor to NATO.

Similarly to last year, the conference will include workshops and lectures by high-profile Israeli law and diplomacy experts, including former ambassador to the United Nations Professor Gabriella Shalev.

Other prominent speakers include Supreme Court Justice Neil Hendel, Channel 2's senior commentator Ehud Ya'ari, representatives of the IDF Military Advocate General and the Foreign Ministry, leading international law experts from the Faculty of Law at Hebrew University, and delegates from other organizations, including UNESCO.

International lawyer Richard D. Heideman, who has brought terrorism cases in the United States against Libya, Syria and Iran as state sponsors of terror, will give the keynote address.

"Those who hate and desire to annihilate Israel must not be permitted to mis-brand Israel as a cover for their own heinous acts of terrorism…. This conference attempts to give up-andcoming international attorneys the ability to understand the important issues of the day," said Heideman.

"This initiative is all the more impressive because it is spearheaded by Israeli students concerned about how legal minds of the future are viewing their country…. To fully appreciate the balance that Israel is striking every day between upholding the highest humanitarian standards and complying with international law, you need to come here," said Stand With Us Israel Director Michael Dickson.

The conference is sponsored by the Faculty of Law at Hebrew University, the Washington law firm of Heideman Nudelman & Kalik, PC, the Pratt Foundation and The Israel Forever Foundation.
Read the full article here.